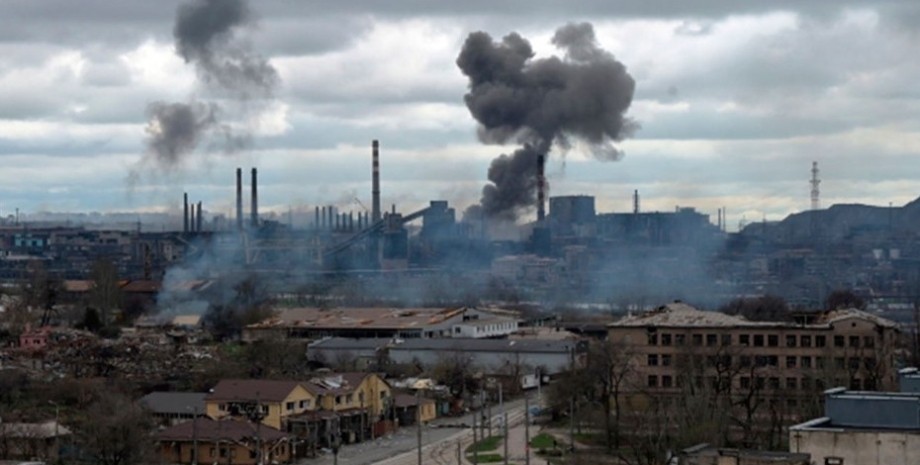 The occupiers are preparing to use chemical weapons at Azovstal – deputy of the Mariupol City Council
The deputy of the Mariupol City Council Oleksandr Lashin is asking the citizens of Mariupol not to go outside due to a possible chemical attack aimed at the Ukrainian military.
According to him, the Russian occupiers are preparing to use chemical weapons against Ukrainian defenders stationed on the territory of Azovstal.
«People from Mariupol got in touch and said that a big chemical attack on Azovstal was being prepared on the 11th. Our guys, our heroes, are going to be smoked out of Azovstal, because they can't do anything. Russians want to use such 'genocidal' things as chemical weapons, which are very powerful,» the statement said.
At the same time, Lashin wrote, Mariupol residents are warned not to take to the streets from tomorrow.
Lashin called on the international community, the United Nations and the International Committee of the Red Cross to prevent the use of chemical weapons by Russians in Mariupol. According to him, the Ukrainian Marines, Azov fighters, and countless civilians are in the city.
On April 11, Azov fighters had alleged that the Russians had dumped a poisonous substance of unknown origin in Mariupol. The victims had respiratory failure, vestibulo-atactic syndrome.
The situation at Azovstal in Mariupol, where Azov fighters are defending themselves, is extremely difficult. The fighting is actually taking place inside the plant. Inside buildings and hangars, industrial complex. The occupiers are carrying out intense shelling of Azovstal. Tanks, mortars, snipers are working, infantry is trying to storm the building.
Ukrainian soldiers in Mariupol gave a press conference from the blocked Azovstal plant, which they continue to defend. According to them, the capture of Mariupol has been going on for the last 2.5 months. More than 25,000 people were killed by the Russian army. There are many civilian and military casualties on the territory of the plant.
At the cost of three lives of our soldiers and six wounded soldiers managed to get and remove civilians from the plant.
Also read
Those mobilized in LNR are armed with rifles from tsarist Russia — military expert
russian occupiers destroyed 154 Ukrainian factories and 1508 educational institutions only in 2 months
Time bomb: a major new surge from Omicron or a new variant is awaiting from June to September. Are we ready?