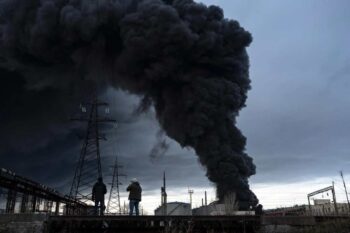 russia has committed environmental crimes in virtually every region of Ukraine — State Environmental Inspectorate
Dmytro Zaruba, First Deputy Head of the State Environmental Inspectorate, spoke about resolving the environmental crimes committed by Russia.
Dmytro Zaruba: We conduct examinations on the basis of data provided to us by law enforcement agencies. We are involved as specialists in capturing the facts that have affected the environment. These are critical infrastructure objects. To date, two new methods of soil contamination during military aggression have been approved, as well as the methods to assess the impact on the atmosphere from non-stationary sources of emissions. In the near future we plan to start recording and calculating the damages caused for international courts. We are constantly studying international experiences to know how to assess such situations and impacts.