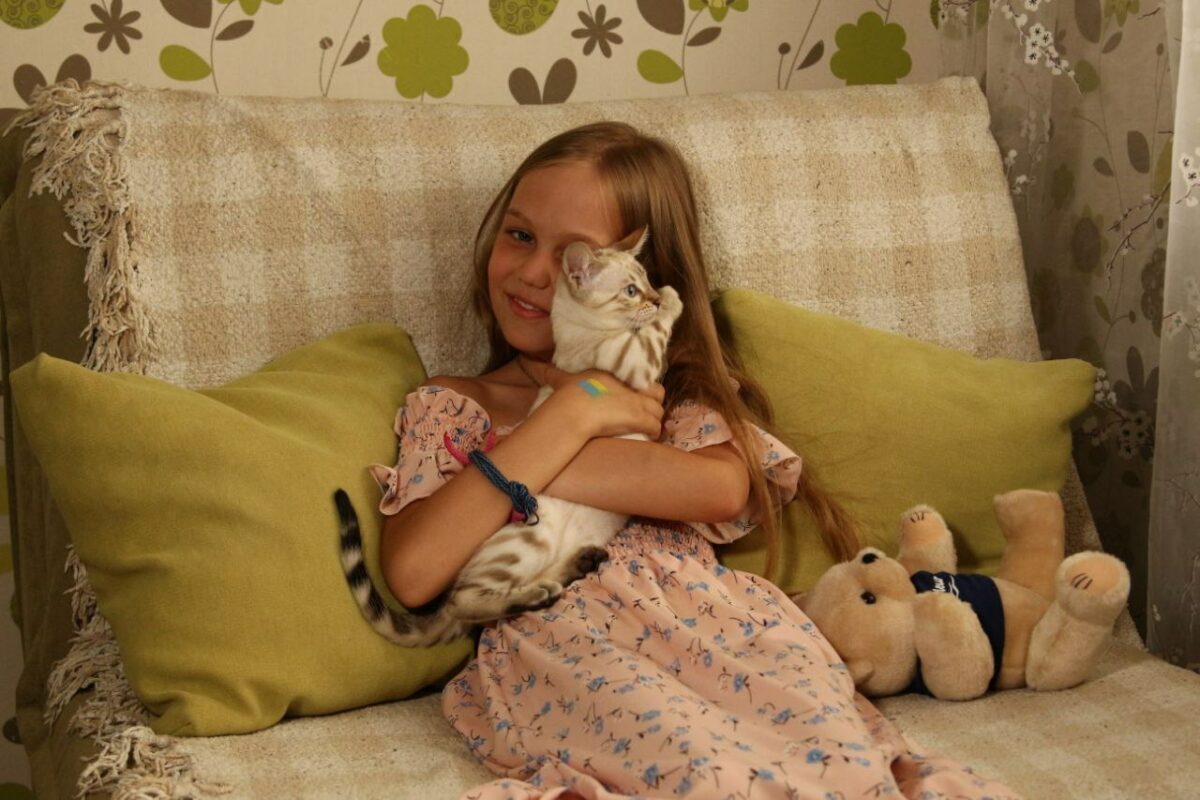 "There were 9 people in the car. Some were sitting, some were lying down," says 9-year-old Alisa about the evacuation from Mariupol
During the full-scale war, more than 250 children, without their parents, were evacuated from hot spots to Dnipro. Relatives, acquaintances, and sometimes volunteers, who found lonely children in bomb shelters and just on the streets, took children away from the shelling. Currently, there are more than two dozen child migrants who have lost contact with their parents.
Lyudmila and her 9-year-old niece Alisa came to Dnipro at the beginning of April. They stayed in their native Mariupol until the house burned down, where they hid from shelling together with friends. The young girl remembers the long road in detail.
«There were 9 of us and we all got into Lyuda's car. Someone was sitting, someone was lying down. We left for Berdyansk, there were very big traffic jams,» the girl says
First Berdyansk, then Zaporizhia, and finally Dnipro. The trip took an entire 2 weeks. Alisa's father is a military man who has been defending our country since the first days of the full-scale offensive. The girl's mother decided not to leave — she sided with Russia. The niece did not have any documents with her, Lyudmila shares. They had to be restored when they reached Dnipro.
«Immediately they were registered — the children's affairs service, IDPs, all issued documents. My brother had the opportunity to come to us and at that moment we made Alice's power of attorney. That is, to represent her interests. They have already taken care of the documents, arranged everything, arranged for school — she graduated from school,» says Ms. Lyudmila.
There is currently no contact with the parents of 17 children out of 250 who were brought to Dnipro, says Olena Chubenko, a representative of the Child Service:
«These are the parents, or it is unknown what happened to them: whether they died, or there is simply no information on them. We put them (children — ed.) on primary registration, place them in families of citizens, under guardianship, foster families, in family-type children's homes. We also have a child who is currently in the Rehabilitation Center and is being evacuated in the city of Mukachevo.»
In Dnipro, children who were evacuated without their parents are helped with food and clothing, provided with psychological assistance, and organized leisure activities for them.
Valeria Kholodova,Dnipro, Hromadske Radio
ALSO READ
The day after the evacuation, "Kadyrovites" broke into our institution — the story of the Mykhailo Horodetsky Children's Home in Vorzel, near Kyiv
«We don't want to go to russia!»: real life in a village near occupied Lysychansk, Luhansk region (PHOTOS)
«They didn't need them, I took them myself»: russian occupier told his brother about the loot in the Ukrainian house