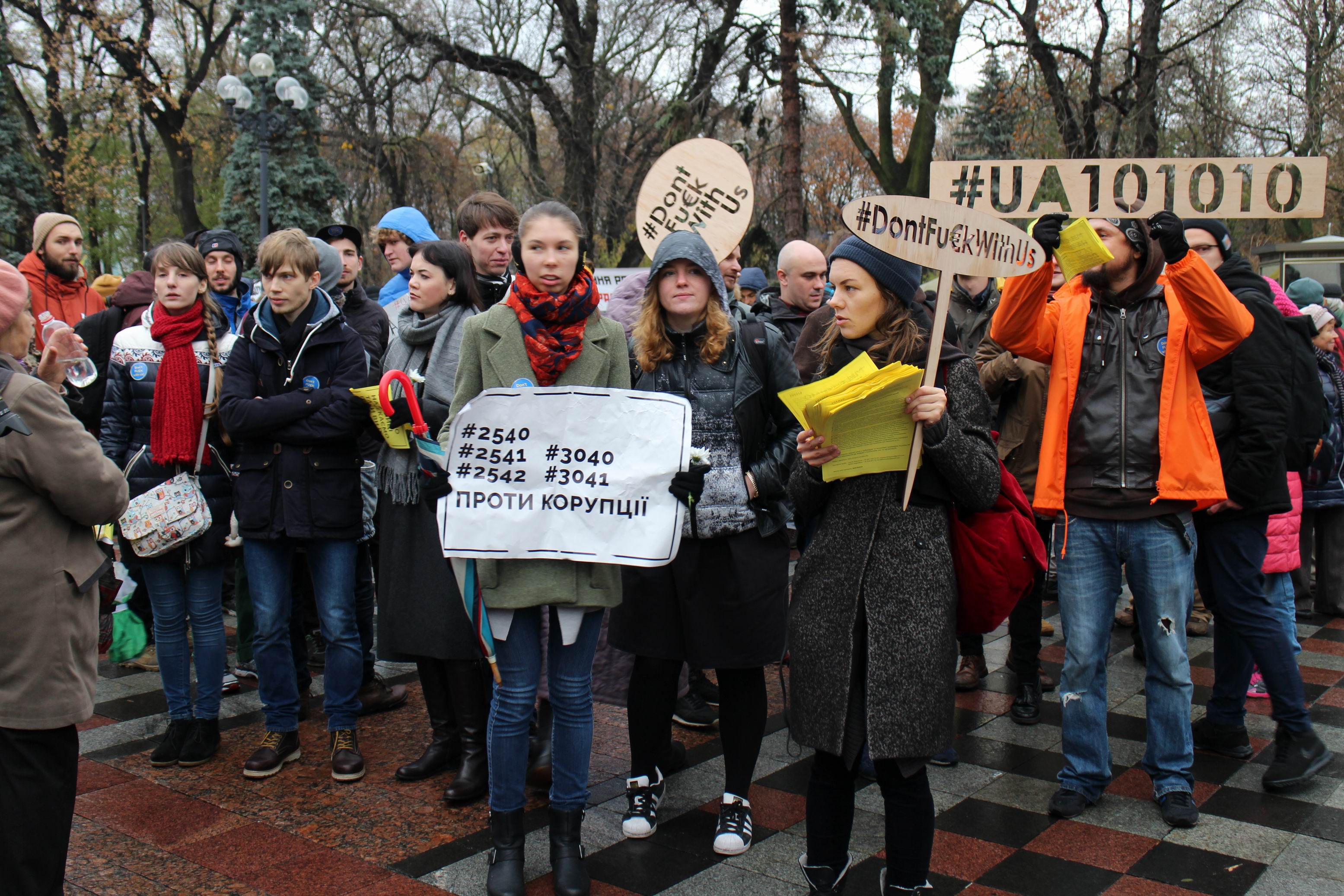 «101010» protest — activists pushing MPs to vote for the «visa-free package»
Activists rally in front of the Ukrainian parliament to ensure the adoption of the laws needed for the closer EU integration including visa-free regime
Despite the rain a few hundred protesters have gathered in front of the Ukrainian parliament on Nov. 10, 10am to make sure that the lawmakers vote 10 laws called «visa-free package». Today is the deadline, the parliament is supposed to vote for a package of EU integration laws on Nov. 10 as it is the demand of EU commission.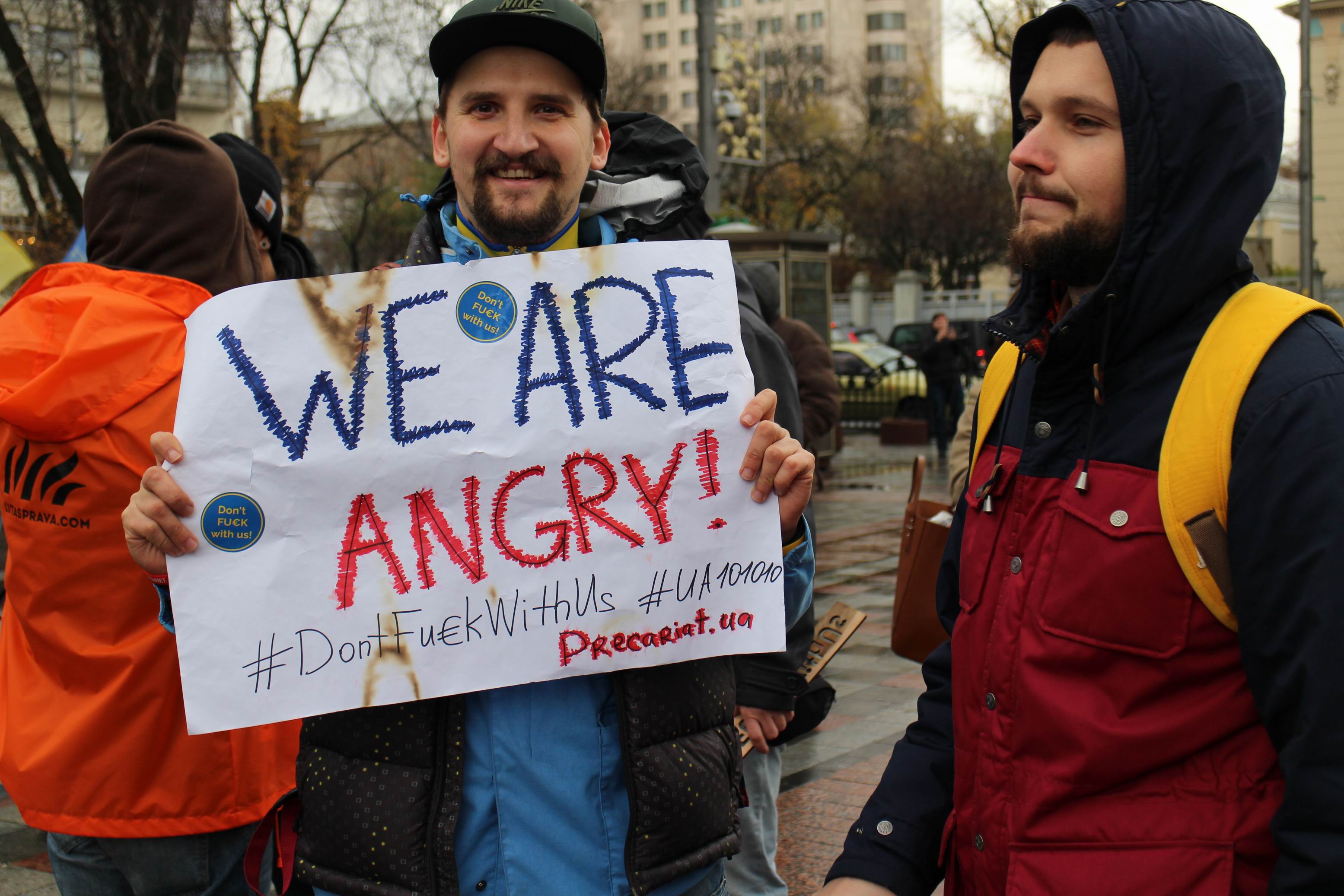 Valentin Desiatnyk, the head of the «New Blood» NGO says there is a great tension in the society now so if the parliament screws up again they are going to regret it.
Valentin Desiatnyk: I want the Ukrainian MPs as people elected by the nation to fulfill their campaign promises. They have been talking about the European integration all the time so now it's time of the real actions and we want to help them to fulfill their campaign promises.
Maria Zavialova: So how are things going?
Valentin Desiatnyk: So far so good, 5 of the 10 laws have been adopted already. We are standing.
Maria Zavialova: And if they stop adopting, if something goes wrong?
Valentin Desiatnyk: We are angry. I wouldn't do that in their place".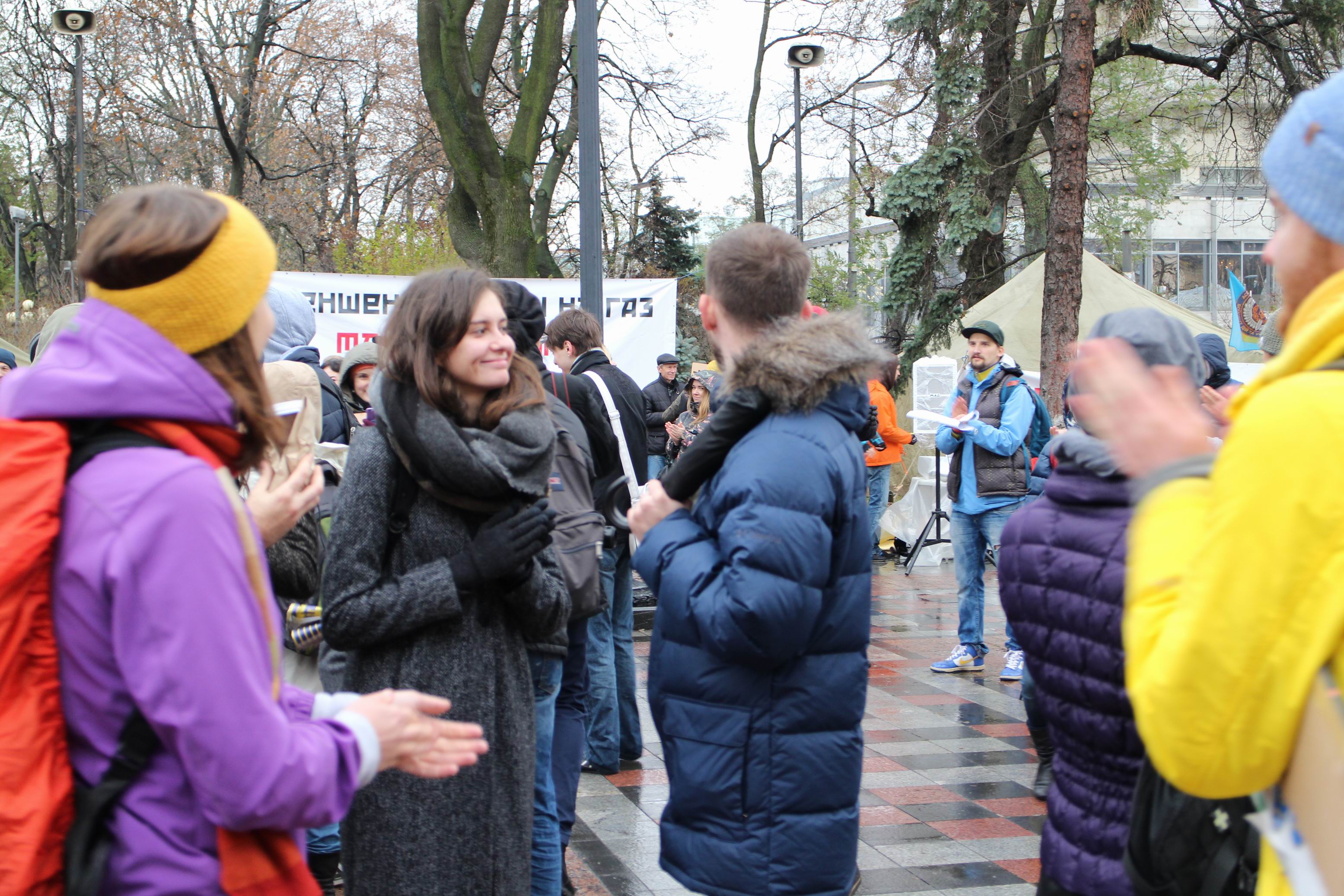 Two speakers have been broadcasting the meeting inside the parliament. Each time the next law has been adopted protesters was applauding and cheering it aloud.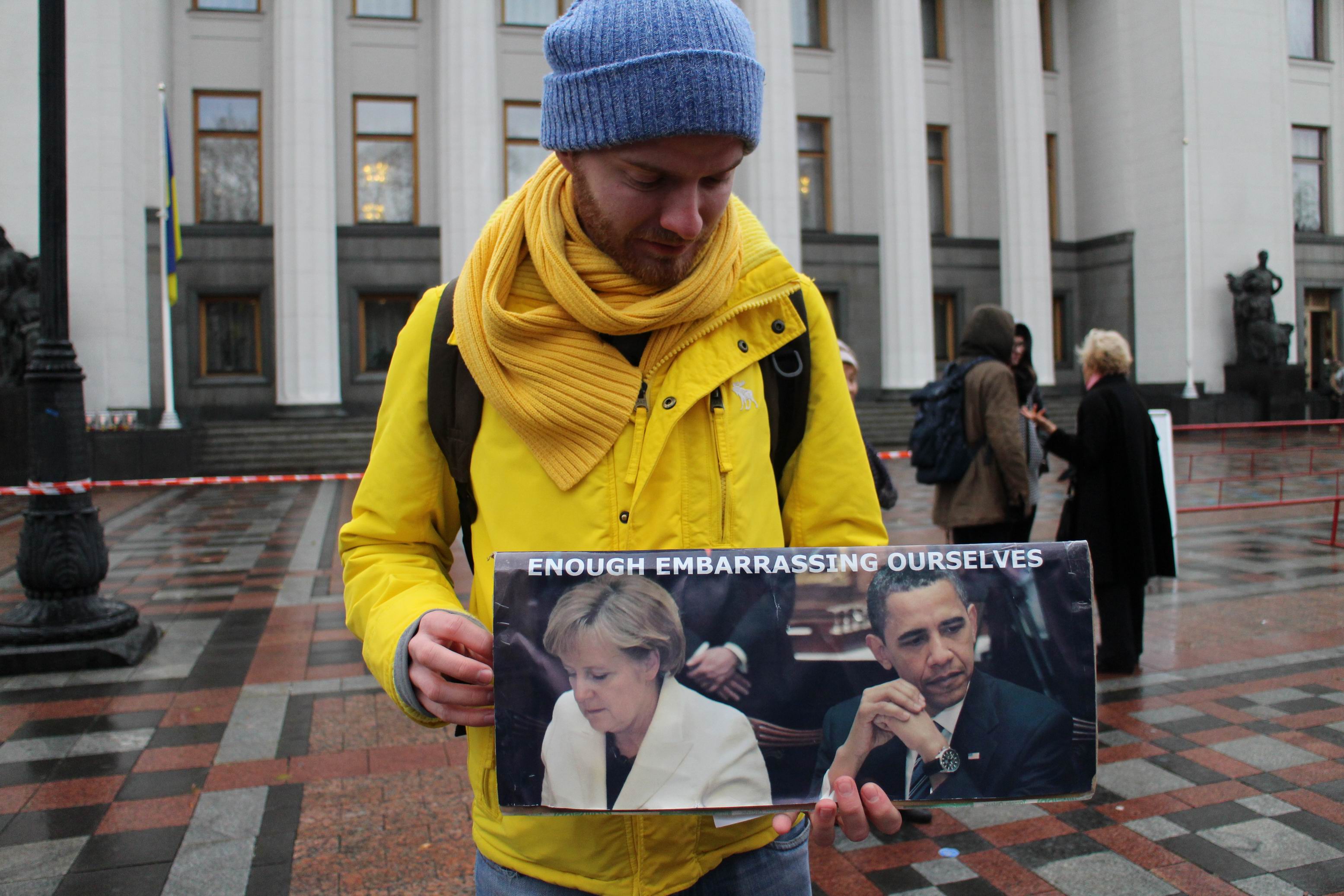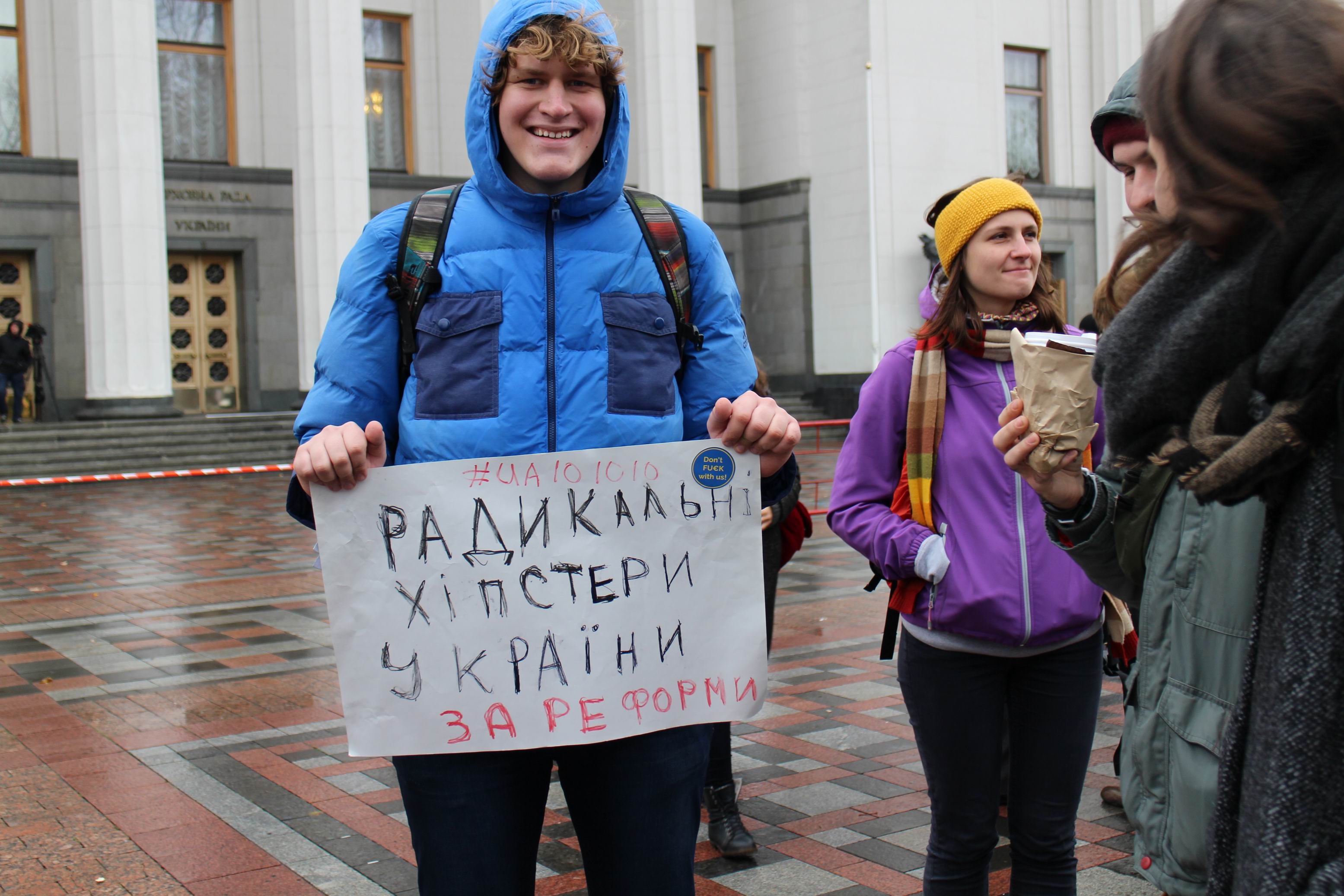 At 2 p. m. MPs left for the lunch — activists followed them to give them the leaflets with their demands. However most of the lawmakers are quikly passing along the corridor of the National Guard protecting the order here.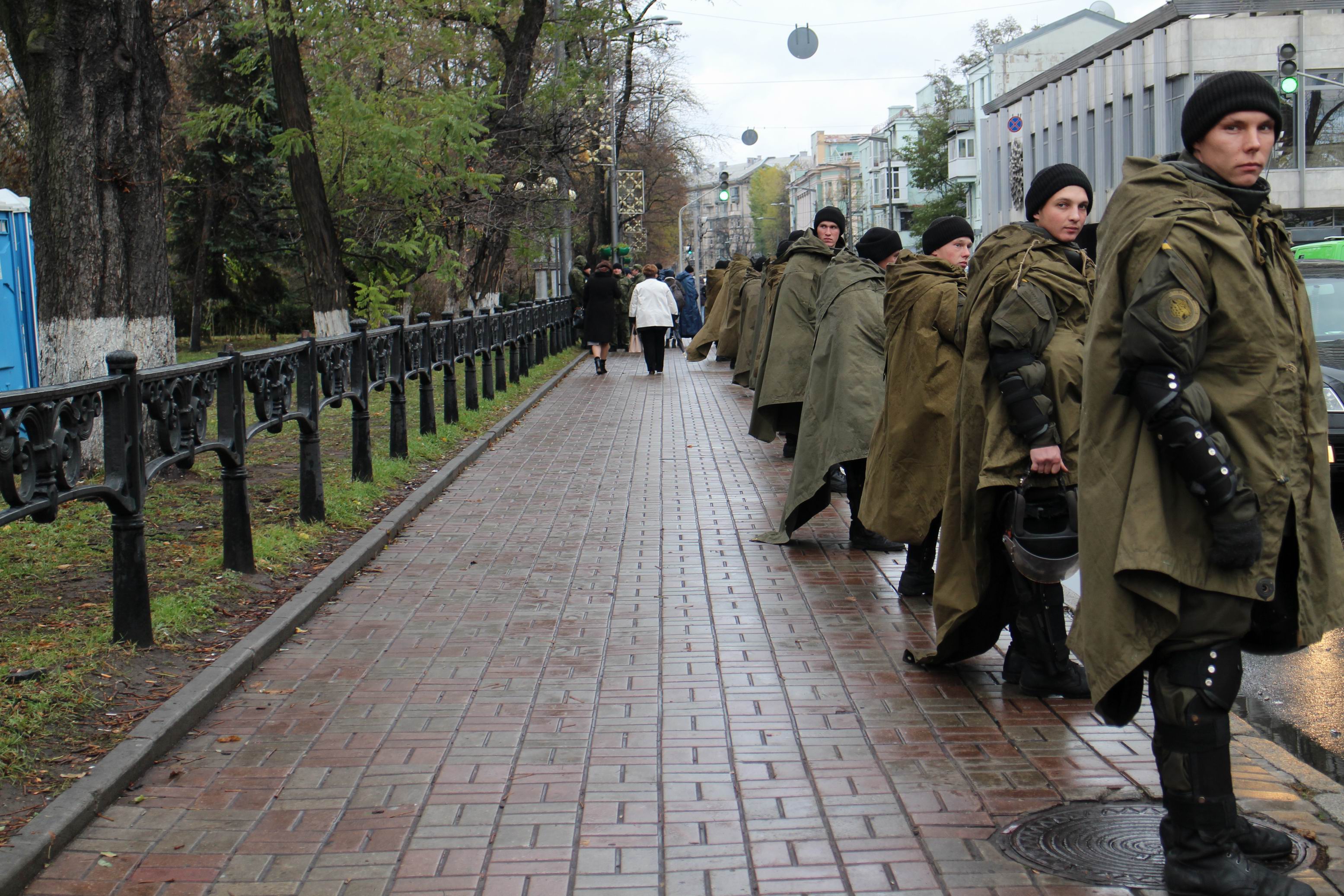 Miriam Dragina, one of the activists and the media worker, says that these 10 laws are very important for Ukraine.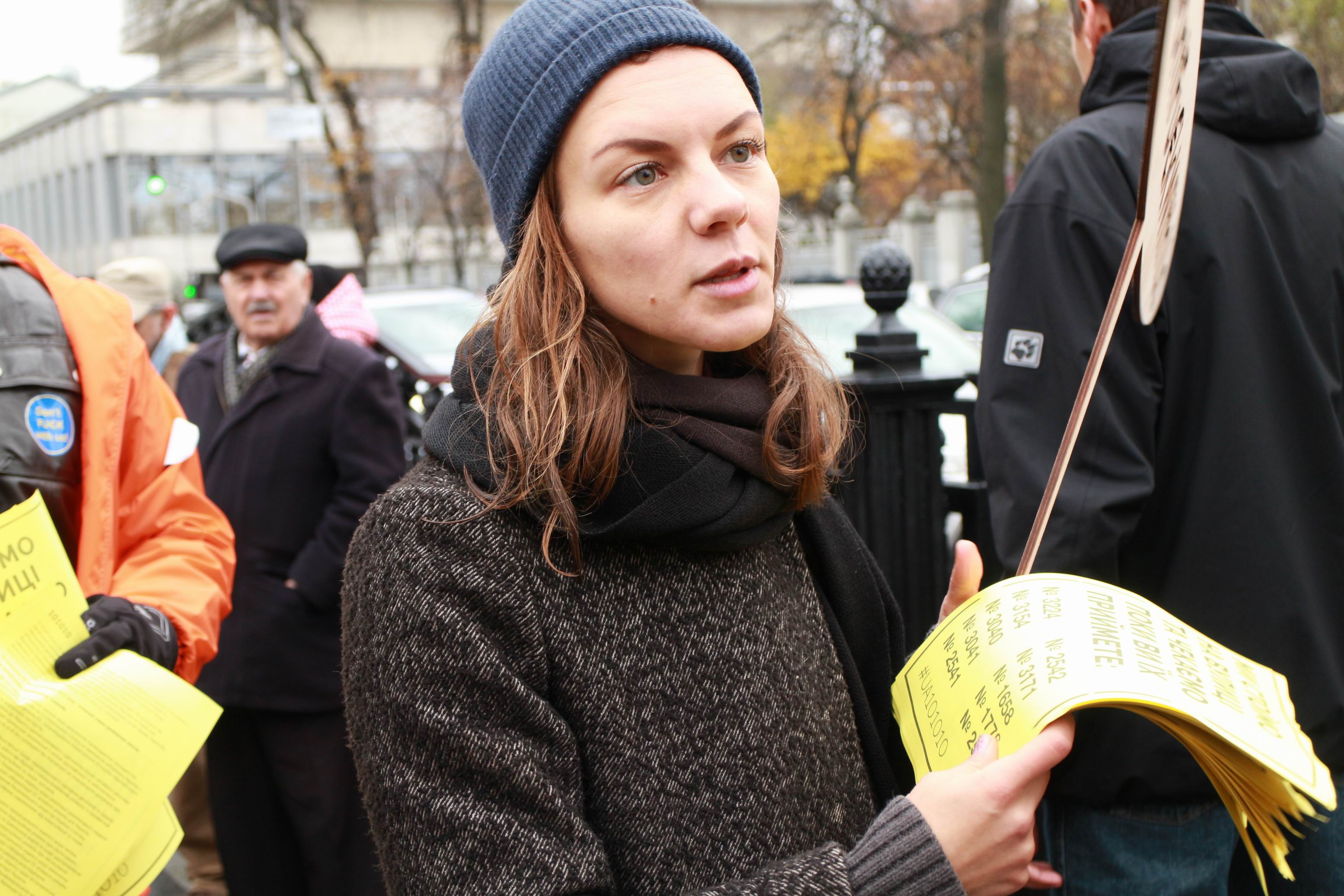 Miriam Dragina: We are giving these leaflets to the MPs so they know we are waiting here for them to vote. This protest is independent of any organizations or political powers, there are just people who care for the future and we want these laws to be adopted, this is very important for us.
Maria Zavialova: How are things going?
Miriam Dragina: Everything is OK, we have got 5 laws already, 5 more to go. We are optimistic, we don't go anywhere until they vote.
Maria Zavialova: And if they don't?
Miriam Dragina: We are going to stay here. This is peaceful protest, but we are going to push them because these laws mean reforms for us. Without them there is no sense to live in Ukraine at all".
Next to the protesters who are mostly young people there is other demonstration taking place. Middle-aged and older people holding flags «Financial Maidan» have been rallying here for a few weeks already. They have tents and plastic raincoats but no support from the public as they represent one of the Ukrainian political parties.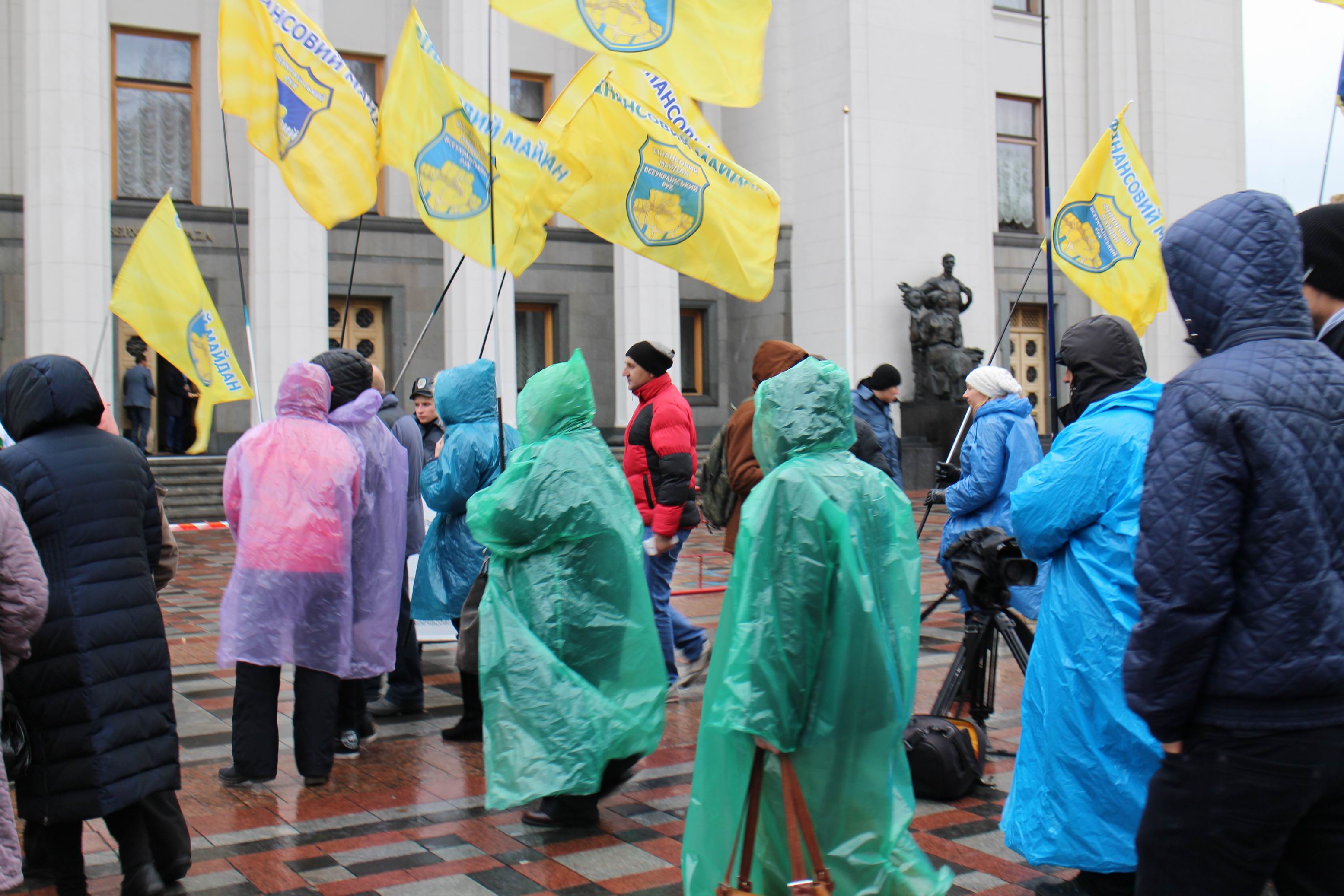 Comments