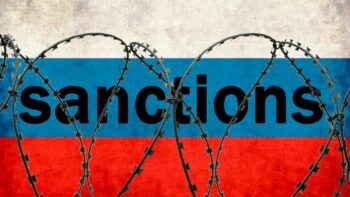 It has never been good in russia, so sanctions will have little effect on people, except for the elite — expert
It has never been good in russia, so sanctions will have little effect on people, except for the elite — expert
The European economy depends on Russian gas.
The guest is Gleb Buryak, PhD Candidate in Economic Sciences.
Gleb Buryak: Long-term sanctions against Russia were imposed in February. The international community is trying to break off relations with Russia. But, of course, without strong negative effects on their own economies. From what has been adopted (restrictions on the export of technology, restrictions on the export of goods with a high innovation component) – all this destroys any potential for future economic and scientific development in Russia. There are no questions about this.
If this continues, in 2 years we will not recognize Russia, fortunately.
But, as we know, almost half of Russia's exports, together with its main budget revenues, are energy exports. Europe cannot give up so quickly. Thanks to Angela Merkel and other Russian lobbyists, the European economy is heavily dependent on Russian gas. Newsweek says 15 billion euros have been paid by Europeans since the start of the war. Such sums, unfortunately, are true. We are talking about amounts of 200-300 million euros spent a day for Russian gas alone.
Russia is not a very developed country. The vast majority of Russians are not the ones who did not leave Russia, they did not even leave their local region.
It has never been good for them. Therefore, sanctions are unlikely to affect them in any way. It seems to me (I will speak here now as a «sofa expert,» not an economist) that sanctions can only be directed at elites to influence Putin. They are unlikely to affect the average consumer.
Listen to the entire program in the audio file