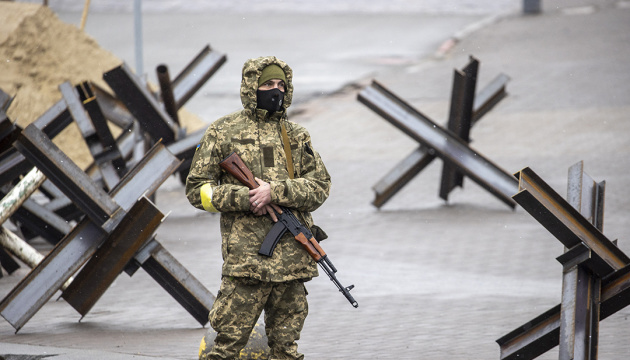 Ukrainian soldier: «We didn't have means to destroy Russian armored tanks during the Kyiv campaign»
Several times during the Kyiv campaign was a situation, where Ukrainian military were expecting Russian armored vehicles and tanks advancing on positions.
About it in a conversation in podcast Ukraine Calling says Ukrainian soldier Maksym Sviezhentsev.
«We didn't have experience on how to repel them, we were very modulated, of course, we were sure, that we will destroy those tanks, but we didn't really have means to destroy them, right? Neither did we have knowledge or experience», — said Maksym Sviezhentsev.
---
You may read the full conversation here: Ukrainian soldier Maksym Sviezhentsev: «You have to accept that you can die, and this acceptance makes you stronger»
---
Maksym Sviezhentsev also said about first weeks of being in the military:
«We were very hard physically and psychologically, because we didn't get much sleep, we were under constant psychological and physical pressure. We didn't have clothing, we were wearing civilian clothing, and it was cold, it was really cold. We didn't have military winter shoes, for example, and we were freezing standing on the guard. We didn't really have a place to sleep because once you take, once you go on your shift for 2 hours, then you have two hours of break, and during that two hours of break you have to eat, you have to sleep, but then once you were away, somebody took your place to sleep. So, you have to find a new spot, and those spots were very different.
I got sick a few days into me being in the military, I had some kind of lung inflammation. And I coughed really bad for like months probably and then still had to continue on with service. So, that was very hard».