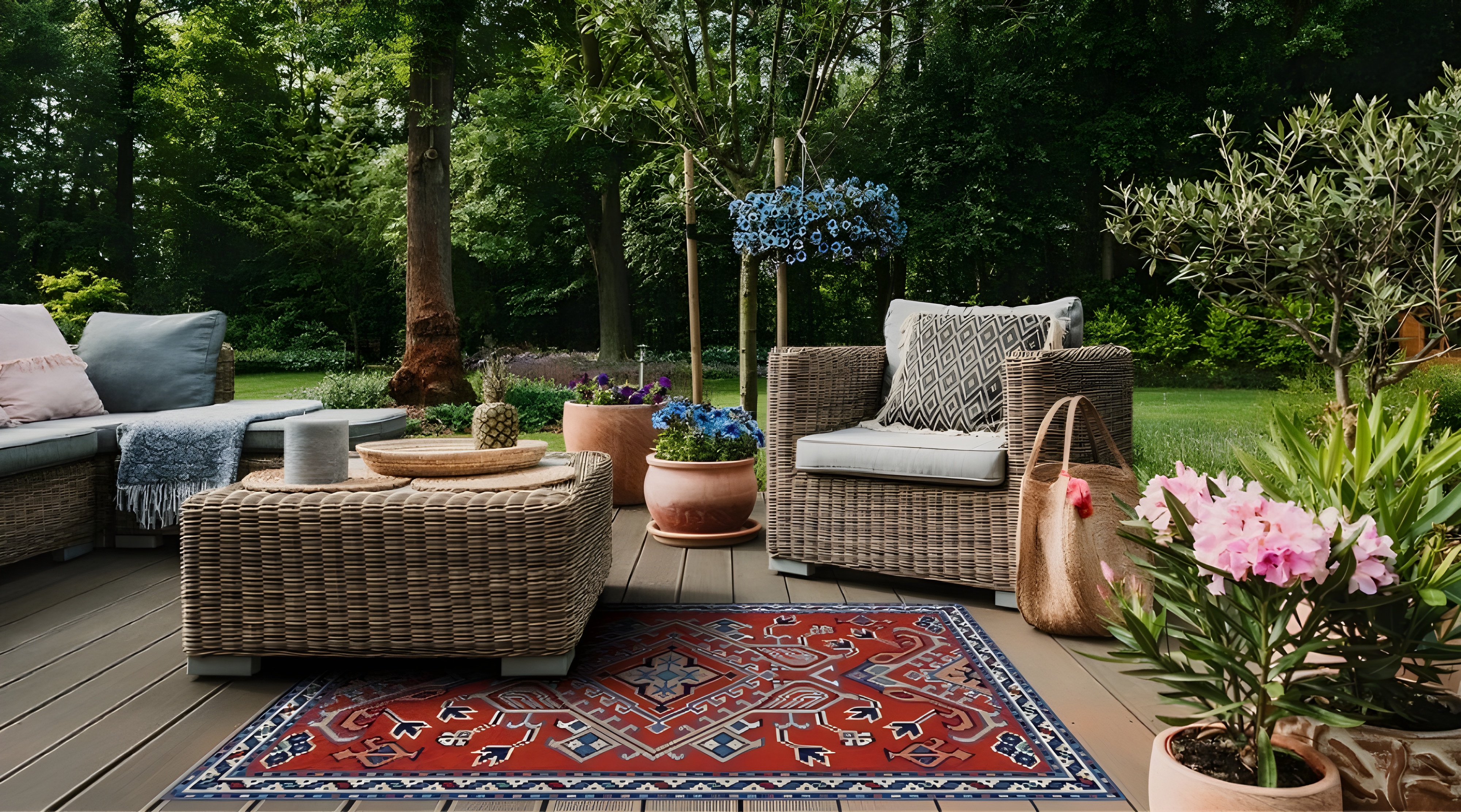 Tips to decorate your apartment balcony
There are two types of balconies in a block of flats: abstract balconies which are only in name, and there is really no room for imagination on them, and those that constitute a significant extension of the living space. While there are not too many possibilities to arrange the first ones, the second one is a real treasure that needs to be taken care of! How to create a beautiful balcony that you will be happy to use on warm, clear days? A few practical extras are enough.
Balcony flooring — what to choose?
The most practical are floor tiles – they are easy to clean and durable. You can also purchase wooden tiles that are simply placed on any even surface. They can also be made of plastic. A balcony rug will also be a good solution. It will be perfect when the floor is not very attractive – the tiles are old, with cavities, missing or simply not meeting the aesthetic expectations. The outdoor carpets are made of materials resistant to weather conditions and are also easy to keep clean. Most importantly – they are not only practical, but also very decorative – they will certainly adron any balcony in an interesting way.
Balcony furniture and accessories
The basis for arranging the balcony is appropriate furniture, thanks to which it will become an ideal place to relax. When choosing them, it is worth paying attention to the material from which they are made, their durability and whether they require frequent maintenance. And the size, nature or number of furniture, of course, depends on the size of the balcony. A table and chairs will certainly be useful, benches where you can lie down or practical corners are also welcome. It is worth placing decorative and comfortable pillows on balcony furniture. There are also important accessories that will make the balcony more atmospheric – flowers in pretty pots or lanterns will bring the right mood, improve well-being and make the balcony in the block a real oasis of peace.
How to cover a balcony in a block of flats?
If you do not have a roof over the balcony or it is insufficient to protect against sun or rain, you should think about making an additional roof. It can be a retractable awning or a plexiglass roof. Before doing it, it is worth finding out if it can be done on your balcony at all! In case it is not, there is always a traditional garden umbrella – properly selected it will also be a nice decoration.