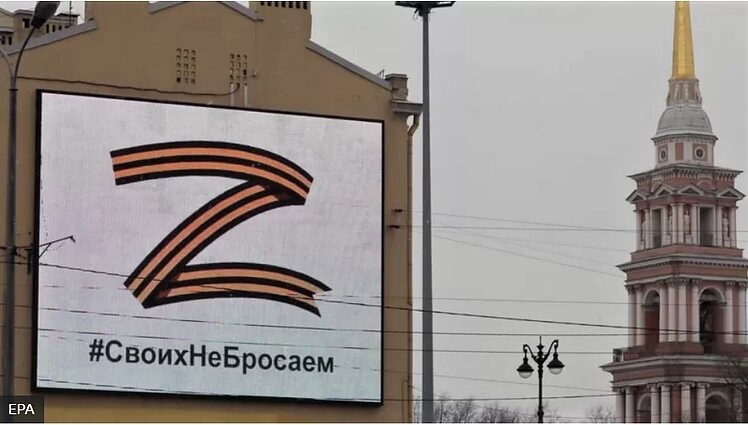 In Lithuania parliament puts up proposal to equate the Z symbol and the Ribbon of St. George with the Nazi symbols
Deputies of the Lithuanian Seimas are proposing that the Ribbon of St. George and the Z symbol be equated with Nazi and communist symbols, reported LRT. Parliament is also proposing to introduce fines, between 300 and 500 euros, for the distribution and use of the symbols.
This initiative was Lithuanian Seimas MP Monika Oshmianskene and MP Linas Jonauskas. In light of the war in Ukraine, the deputies view the Ribbon of St. George and the Z as not only symbols of propaganda but of aggression.
«For over a year now, we have discussed the question of whether to ban the Ribbon of St. George, which has become an instrument of propaganda and provocation, discord amongst people, symbolizing aggression and violence, a symbol which has nothing to do with the memory of World War II. The Z symbol, which has become the symbol of Russia's invasion of Ukraine, is already being used to intimidate and ridicule. If the amendments are adopted, the consequences of using these symbols will be severe, which will scare violators," the deputies said.
Current legislation prohibits the distribution and display of Nazi and Soviet flags, coats of arms, insignia, uniforms depicting them and other paraphernalia with Nazi and Communist symbols in Lithuania.
Also read
russian marine units, preparing to storm Odessa, were destroyed – Odessa regional military administration
It has never been good in russia, so sanctions will have little effect on people, except for the elite — expert
Deportation, famine and everything that russia is doing in Mariupol: war crimes and crimes against humanity