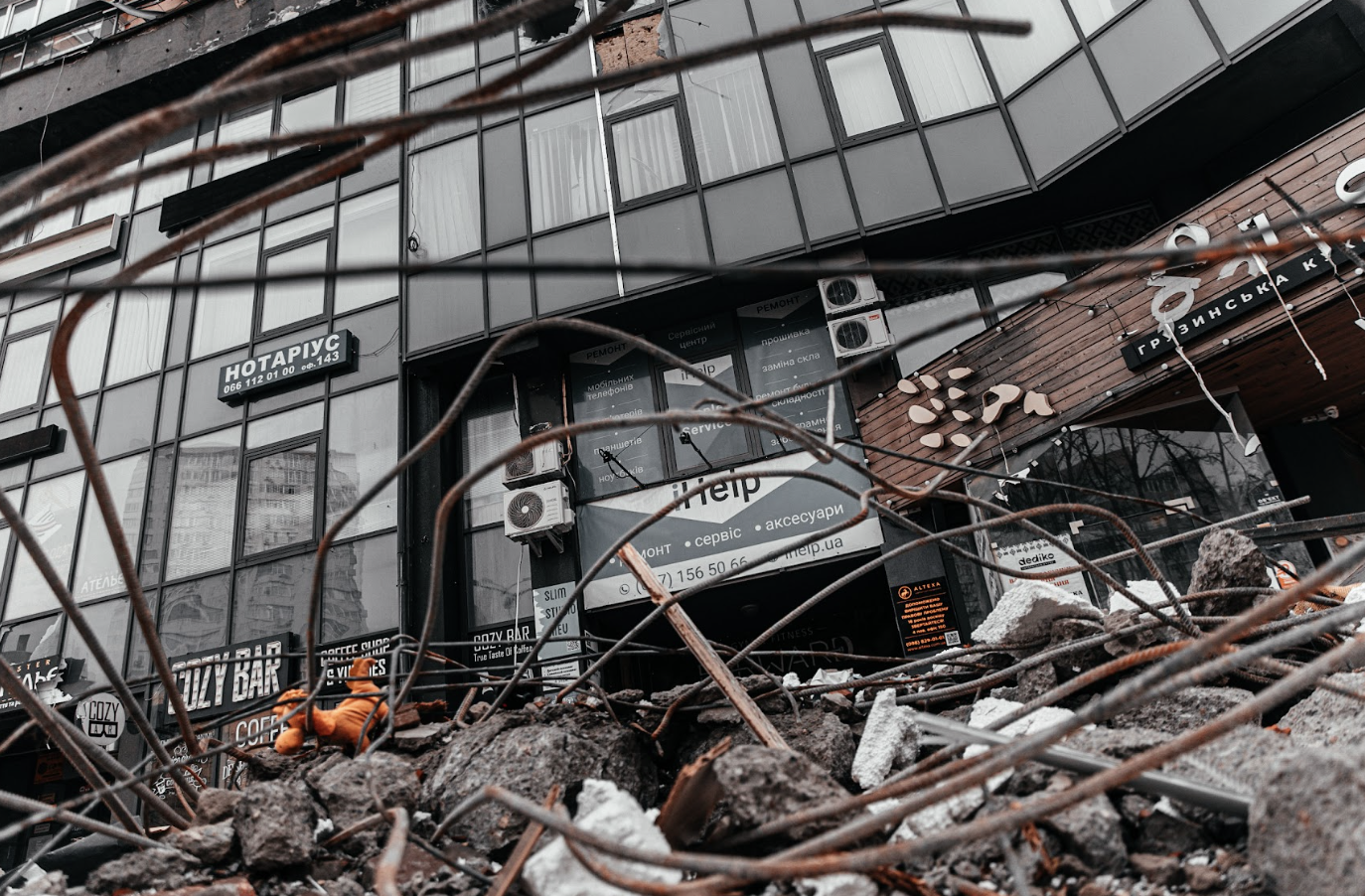 russian occupiers destroyed 154 Ukrainian factories and 1508 educational institutions only in 2 months
Russian occupation forces have destroyed 154 factories and enterprises in Ukraine in the past two months. Russian troops have also destroyed 1,508 educational institutions (including 408 kindergartens), 102 of which will be impossible to rebuild, announced by Lyudmila Denisova the Verkhovna Rada Commissioner for Human Rights.
The occupiers also destroyed 347 health facilities (36 of which will not be rebuilt), 109 cultural facilities, 11 civilian airports, two ports and port infrastructure.
According to the ombudswoman, Russian troops are deliberately destroying Ukrainian enterprises and institutions, depriving civilians of the right to work. On April 24, nine Russian missiles hit critical infrastructure in the city of Kremenchuk in the Poltava region. On April 25, the occupiers fired missiles at five Ukrainian railway stations.
«By destroying civilian infrastructure, the aggressor violates the right to life and health of workers, destroys jobs, depriving workers and their families of livelihoods,» Denisova said.
She noted that Russia is not complied with the Additional Protocol to the Geneva Conventions of 12 August 1949 on the Protection of Victims of International Armed Conflicts (Protocol I) and of 8 June 1977 (DP I).
"According to Article 51 of SOE I, the civilian population as such, as well as individual civilians, should not be attacked. Acts of violence or threats of violence aimed at terrorizing the civilian population are prohibited, "the ombudswoman said.
She adds that killing civilians, shelling of civilian cities and objects by the Russian army are war crimes and crimes against humanity under Articles 7 and 8 of the Rome Statute of the International Criminal Court, as well as gross violations of the four Geneva Conventions of 1949 and additional protocols to them.
«I appeal to the UN Commission to Investigate Human Rights Violations during Russia's military invasion of Ukraine to take into account these facts of war crimes and human rights violations in Ukraine,» Denisova said.
Also read
3rd mass grave was found near Mariupol (PHOTOS)
When the russian occupiers fled, the tanks drove over the dead bodies — the mayor of Irpin
Ukraine Intelligence: putin wants to carry out forced mobilization in the occupied territories of Kherson and Zaporozhye