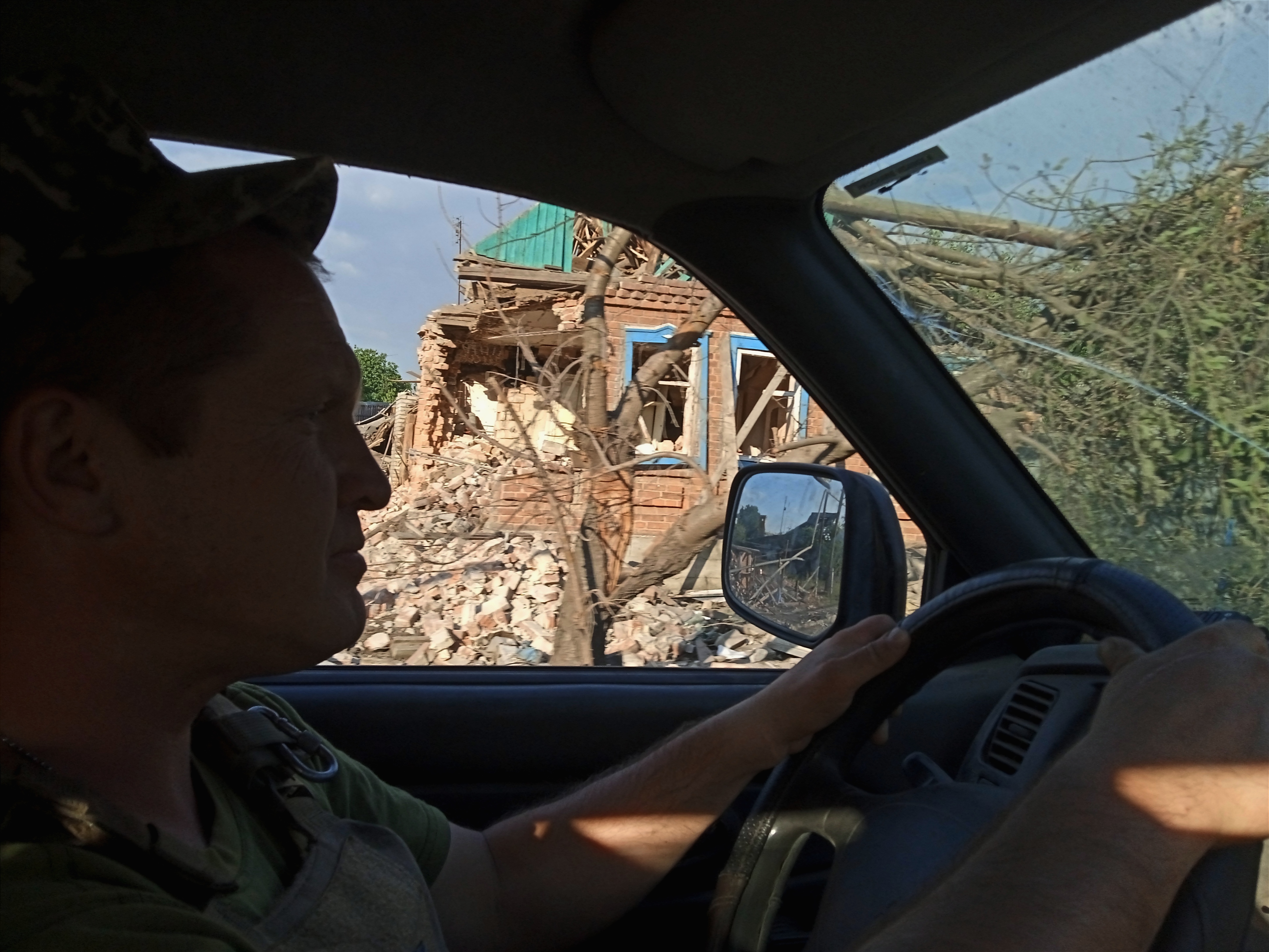 «We don't want to go to russia!»: real life in a village near occupied Lysychansk, Luhansk region (PHOTOS)
Lysychansk in the Luhansk region is occupied. The Russian military entered and, in fact, took control of the last settlement of the Luhansk region. This information was officially confirmed by the General Staff on Sunday, June 3. Currently, travel to Lysychansk is impossible as the Russian occupiers are shooting at highways and fields, trying to advance further towards Siversk and Bakhmut.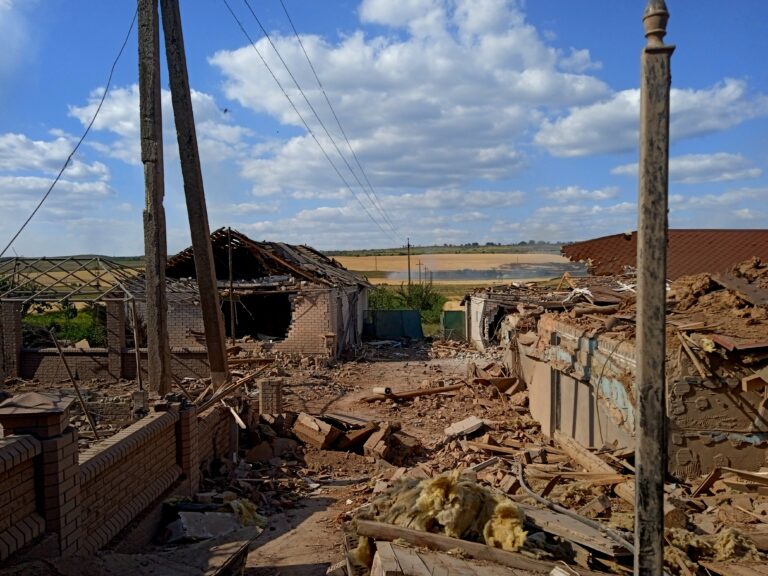 Less than 20 kilometers from the city is the village of Velikokamianske, which is under shelling all day. Out of about a thousand residents, only a hundred remain. They say that they have nowhere to go and that they are simply afraid of not being able to leave because the roads are being shot at.
Despite the approach of the Russian army, the residents of the village believe that they will not reach them.
Details are in the report from the front-line village. It was recorded before the official announcement that Russian troops were occupying Lysychansk, and fighting was ongoing in the vicinity of the refinery.
Occupation of Lysychansk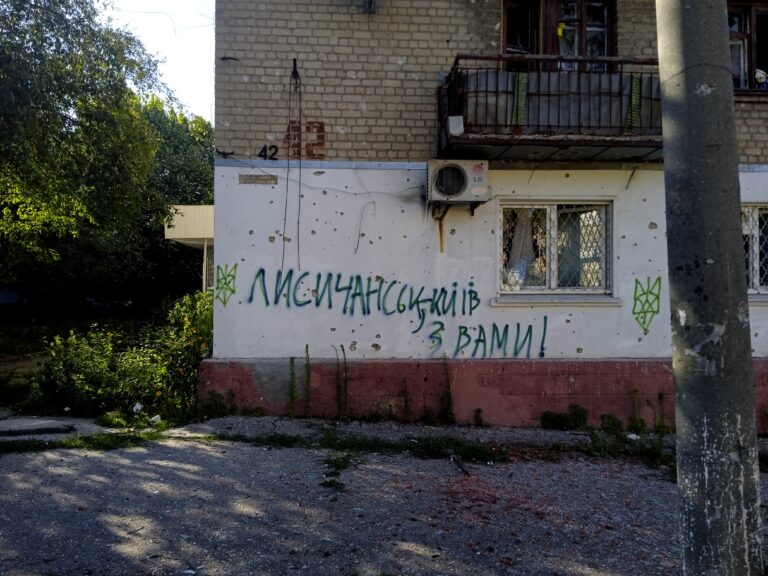 Currently, Lysychansk is under temporary occupation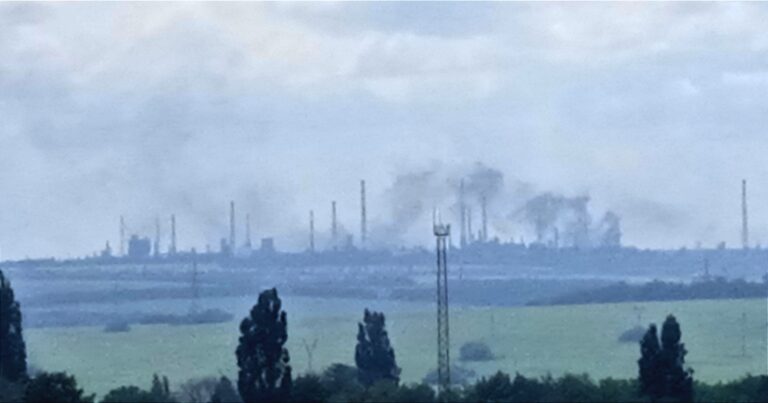 «The situation has changed a lot,» military officer «Tarik,» tells me. «Their artillery is very strong".
«They exceed us both in number and technology. Due to their technology, they are advancing. If we had as much equipment as they have, we would have won this war a long time ago,» says the soldier and jokes: «The Donetsk region would be the size of Siberia.»
«The situation is very tense because the enemy is advancing,» military officer Ivan tells me. «We have minor guns, only some RPGs. Everyone was determined to hold, but there is nothing to do it with. The most important thing for us is the human factor – life,» says the soldier.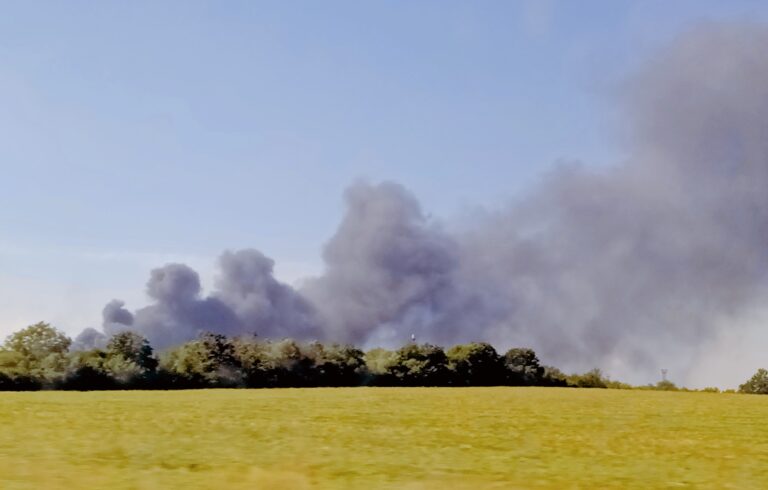 Constant shelling
The village of Verkhnyokamyanske remains one of the closest villages on the road to Lysychansk, where there is still people. It is less than 20 kilometers away. Further on, the settlements have already been destroyed and burned. Russian equipment was spotted in those areas.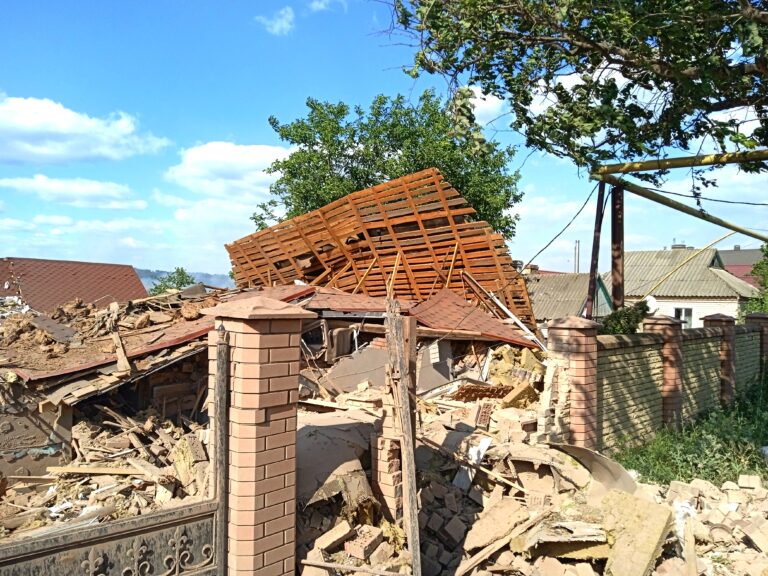 However, people living in Verkhnyokamyanske are not planning to leave, hoping that the occupation and death will pass them by.
«It is very scary, but as long as our house is intact, we survive." says local resident Tatyana Viktorivna. «We take water from the well, although it is not very good. Service Water. Well, we're still holding on. Do you know how? We lived our entire lives, but now who is it for?» the woman adds.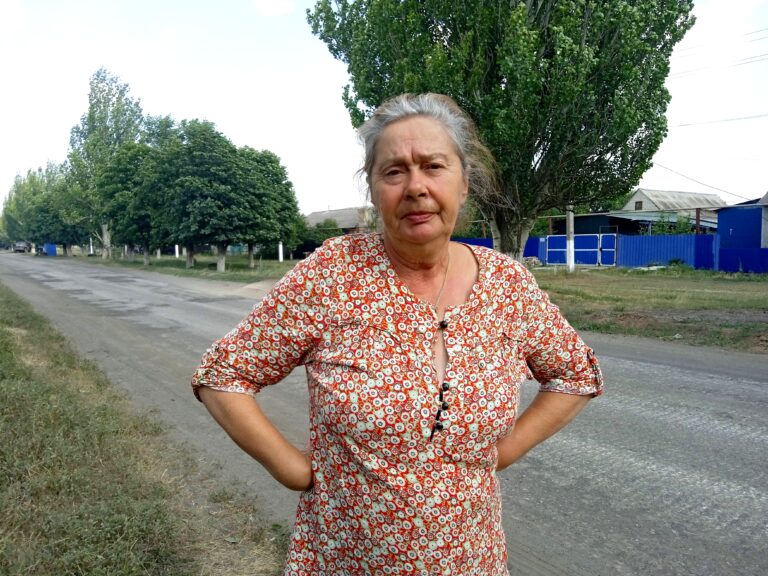 Out of more than a thousand residents, only a hundred remain in the village.
Among them is one child – a 10-year-old boy. Relatives say that he categorically does not want to go and throws tantrums at the mention of it.
«He refuses. Tears immediately – he does not want to leave his grandparents, and neither does his mother. It is only because of this. I would have sent away them a long time ago,» says the boy's grandmother Victoria.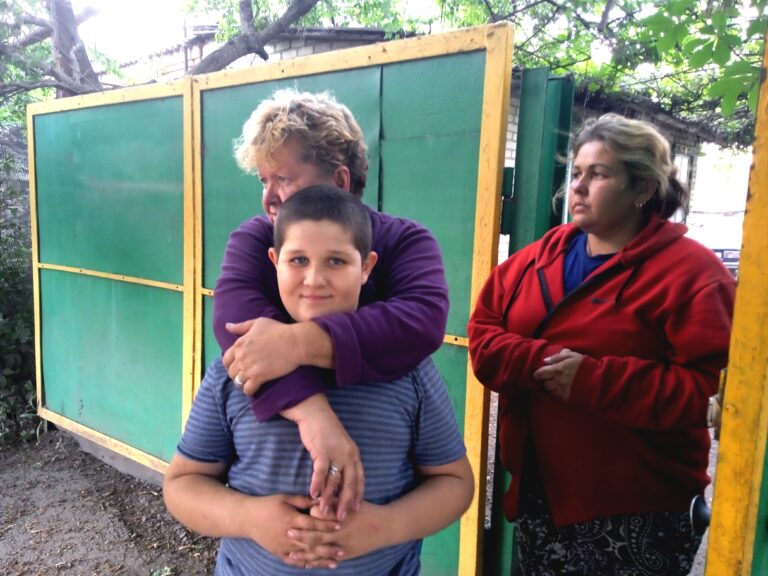 «Since May 5, we have been living in the basement. The last few days in our house have been very loud…», the woman adds. Communication, gas, light, and water are available in the village. «Water is delivered, thanks to the military guys and farmers. We are not starving, thanks to the volunteers,» says the woman and adds that she and her husband have lived here all their lives – more than 60 years: «Where to go? For now, we are here but in the future, we will see.»
A little further on, I met a local resident, Lyubov. She twisted her leg when she ran once again to the basement to hide from the shelling. Military medic Oleksandr helps her, and she complains about life on the front line.
"Russia's projectiles are flying. We have received them already! The house is intact. I would like to leave, and maybe I will,» says the woman.
Locals simply let a lot of cattle go when they fled from shelling. Some are looked after by the remaining neighbors.
«When will it end? I don't understand this war. We are on our land, why are they coming here?,» Lyubov adds.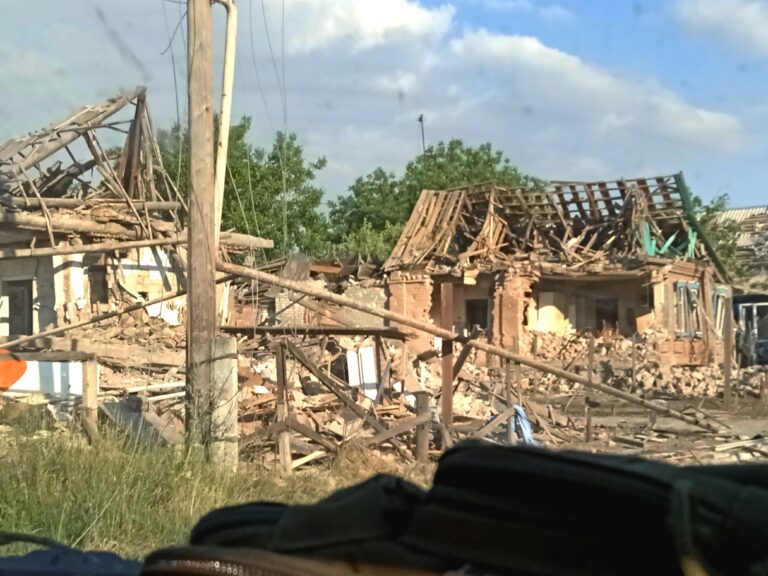 The military medic says that the situation in the village and nearby settlements is uneasy, and that is why there are many wounded, both among the military and among the civilian population. Since the nearest hospital is only in Bakhmut, he provides as much necessary first aid as possible.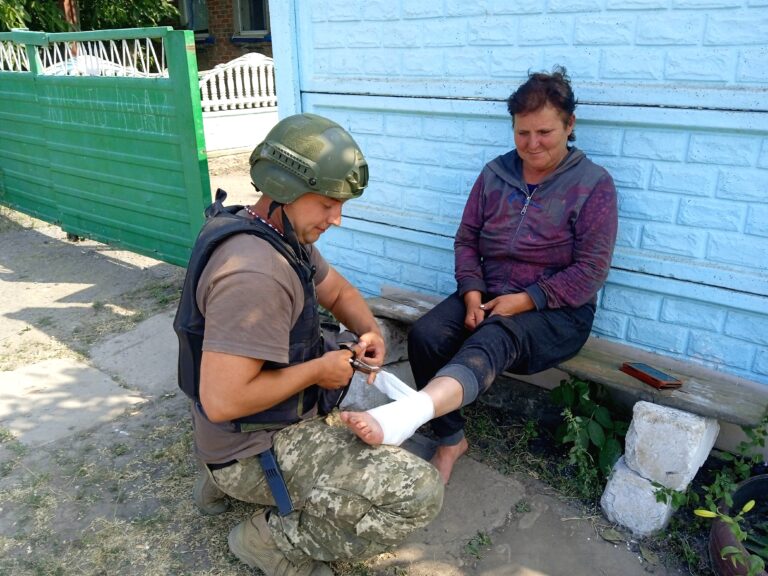 «The more common injuries are ones from shrapnel. Many soldiers are also sick but, thank God, we are getting them back on their feet,» says Oleksandr and adds that he feels a great responsibility and he trusts the military.
«I saw a lot. Terrible. But we are working to stay here, to save our soldiers. I do everything I can do myself, everything else we send to the hospital,» the doctor adds. He says that he went to war voluntarily and every help is a joy to him.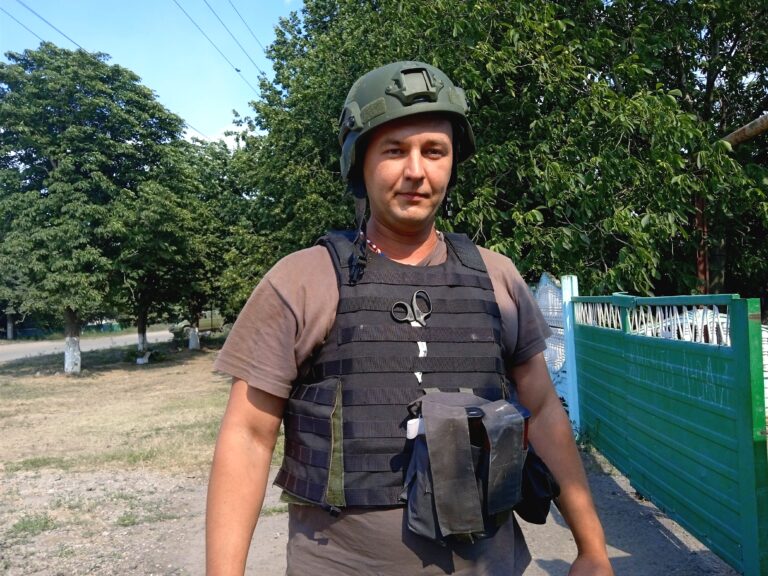 Weapons are required
«The mood is combative, but there are no weapons and people are a little nervous because they won't attack a tank with a machine gun,» says soldier Ivan.
«They have a lot of 'iron' – they have things to fire with and from. And we have no support. And where is that Lend-Lease?», adds the soldier.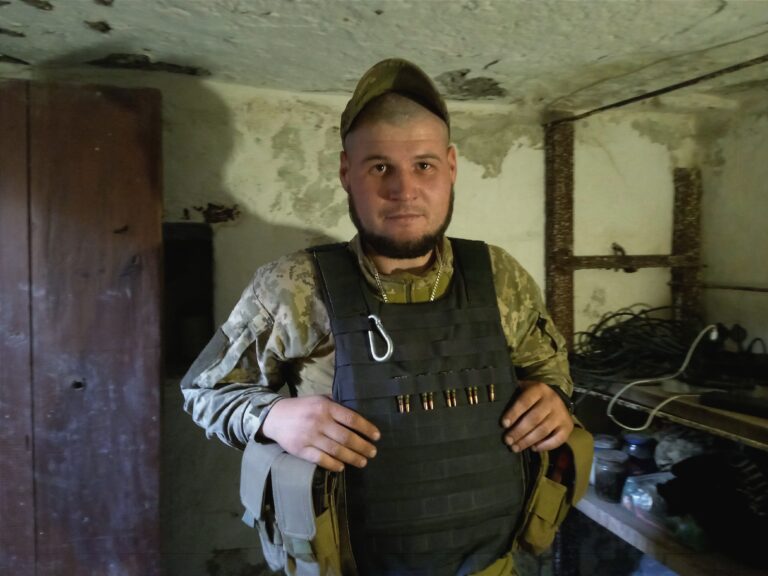 "Everyone is scared. Most importantly, we do not panic".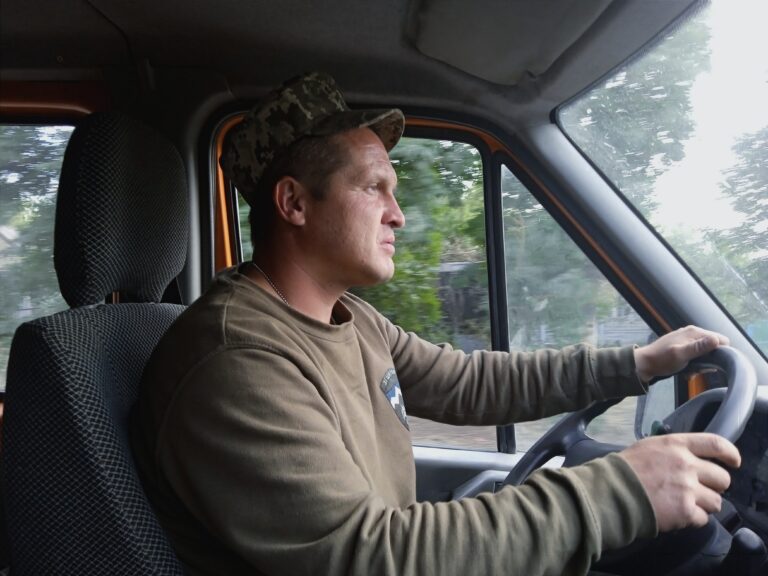 «The main thing now is help with weapons as we know how to give them,» says military officer Mykola.
«It's just a senseless war of infantry against artillery. This is not a war,» adds military officer «Tarik.»
«We don't want to go to Russia»
The leader of the Donetsk militants, Denys Pushylin, stated in recent interviews that after the capture of Lysychansk, the «LNR» troops would be transferred to help them, and they would go further – «to the constitutional borders of the regions.»
Despite the possible advance of Russian troops, residents of the village of Verkhnyokamyanskoye hope that the strength of the Armed Forces of Ukraine will prevail.
«I'm tired of everything… I want this war to end. But you know, I still don't believe that they will get here,» says local Tatyana. «I don't believe it, that's all. I believe in our army and that they may not allow their advance. Well, if they will allow their advance…I told the military guys that they will go, and we will follow them. I don't want to stay in Russia. We believe that Ukraine will stand to the very last!»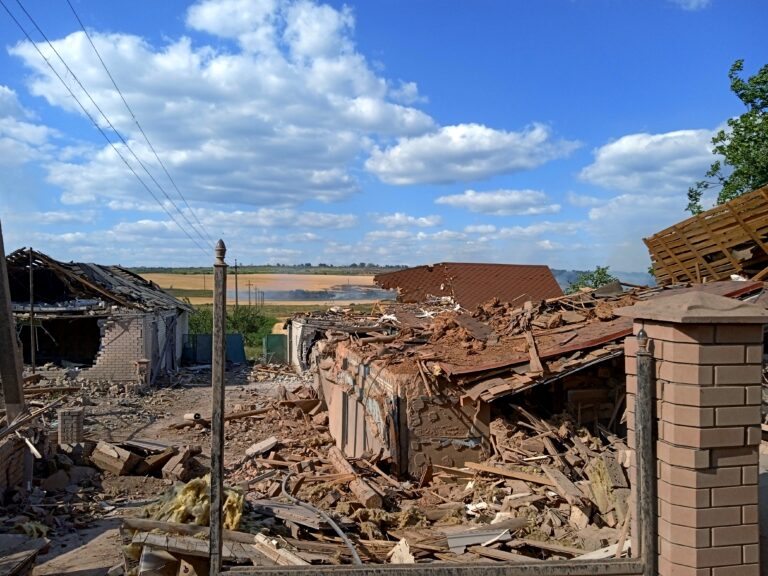 «We hope to win!» says local Lyubov. «I would like this war to end sooner because so many of our guys are dying…»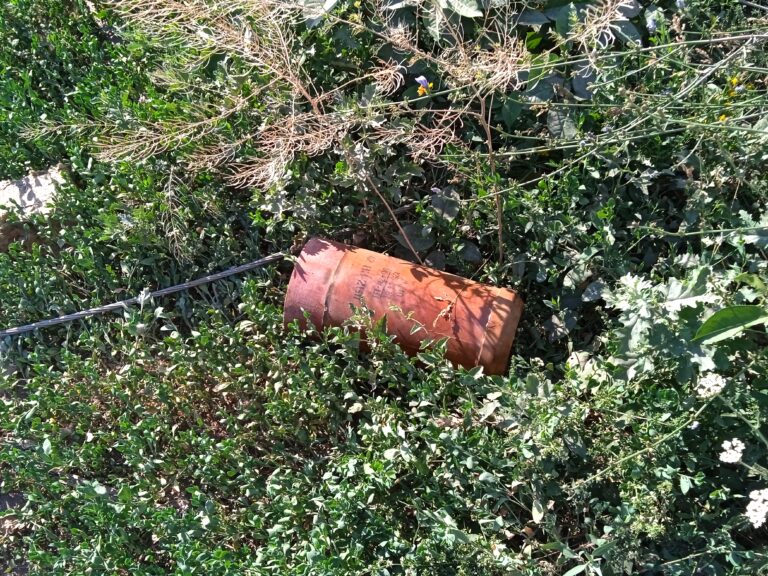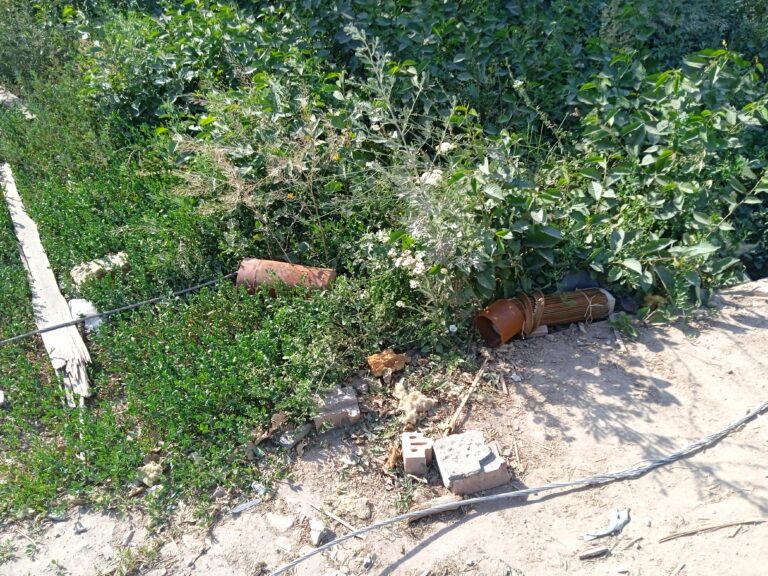 In 2014, Lysychansk was already under the occupation of militants for two months due to the holding of a pseudo-referendum, which was not interfered with by local authorities and law enforcement officers. But later, the city was liberated by the Ukrainian military. At present, the Armed Forces of Ukraine are also only set on the forceful recapture of territories.
«We have to take back what they took away. We don't want theirs, but we need to take back what's ours,» says Ivan, a soldier.
«You can't agree with them on anything. They have been fighting with us since the time of our separation and independence. It is only necessary to repel. And if there is help, we will do it,» says the military officer «Tarik.»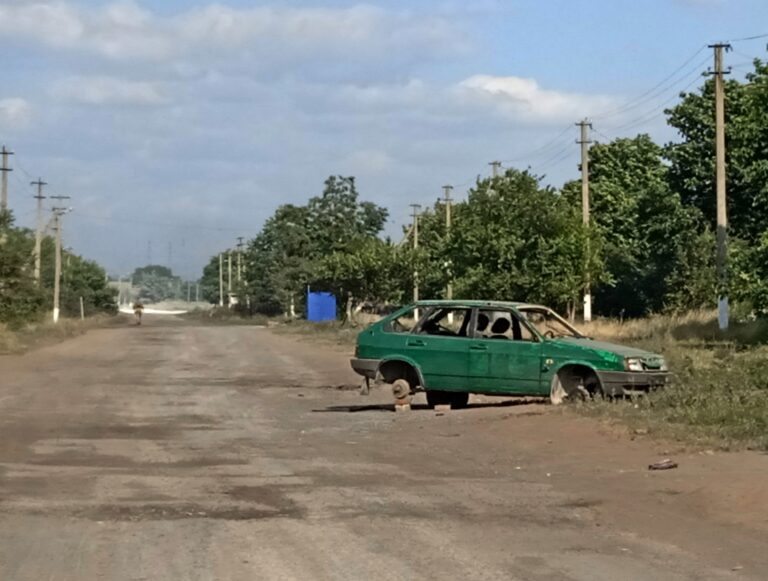 Also Read
Why does russia fear the Azov Regiment?
«They didn't need them, I took them myself»: russian occupier told his brother about the loot in the Ukrainian house
SBU: russian invaders trying to find any way to escape the war with Ukraine – even apply for marriage registration