US Press On Ukrainian Elections. Eugenia Dalphond from Washigton DC
Results of the Ukrainian presidential election are covered by seemingly all major news outlets in the US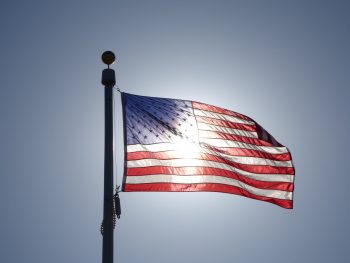 US Press On Ukrainian Elections. Eugenia Dalphond from Washigton DC

Results of the Ukrainian presidential election are covered by seemingly all major news outlets in the US, including local press, with the first news stories appearing already on Sunday morning Eastern Time.
A common theme repeated by US media is a decisive victory of confectionary magnate Petro Poroshenko who is portrayed as an experienced and pragmatic pro-Western leader with ability to compromise and … speak good English.
Juxtaposed against other oligarchs, Poroshenko is said to have made his over US$1bln fortune not through shady privatization schemes of the 1990s but instead through the years of hard work, building his candy empire from scratch.
To explain the might of Poroshenko's appeal on the Ukrainian voters, whose psyche is hardly comprehendible to average Americans, US journalists often compare Poroshenko with a fairy character named Willy Wonka, creation of a British novel from 1960s which has recently had a major box office success as a movie "Charlie and the Chocolate Factory" starring Johnny Depp.
Mythical Wonka who is viewed as an odd but rather sympathetic character owns a fabulous candy factory which he is secretly planning to give away to a child he's seeking through an open competition. Poroshenko's participation in the electoral competition and "his Willy Wonka-like chocolate stores and candies on sale in every kiosk across the country" helps reinforce his electoral image as a "good tycoon".
Poroshenko's affiliation with pro-West and pro-Russia political camps is not left unnoticed in US news reports, however there are no mentions that it was him who founded the Party of Regions in late 1990s or that he held the government position while continuing his business activities. Similarly, the fact that Poroshenko's pro-European stance is challenged by his personal strong business links to Russia, where until recently he owned a chocolate factory in Lipetsk, is not brought to the fore, even though it is questioned in independent Ukrainian and Russian press.
A conflict of interest between Poroshenko as a government official and Poroshenko as a businessman is "a symbol of the very cronyistic system the [Maidan] demonstrations aimed to overthrow", according to The Financial Times.
Major US news outlets pinpoint that the election took place amid ongoing violence in the Eastern part, which this past weekend resulted in two tragic deaths of Italian photojournalist Andrea Rocchelli and his Russian interpreter and prominent Soviet dissident Andrei Mironov. Around 15% of Ukrainian voters are reported to be precluded from executing their constitutional right.
Donetsk and Luhansk residents have been quoted 'feeling sad' or 'angry' by their inability to vote despite the promises given by the central government. Worries over the legitimacy of the vote and its acceptance by Russia are a recurring theme, along with the statement of Vladimir Putin that "he will respect the choice of the Ukrainian people".
Results of Ukrainian exit-polls and of the Central Election Commission are being presented in contrast to the results of the election to the European parliament where the far-right are on the march, with French Front National gaining some 25% of the vote.
US commentators underline that despite the protracted name-calling, "fascists" have not taken over Ukraine, while the opposite is, in fact, taking place in the EU. Two leaders of the far-right parties Svoboda and Right Sector who have been used by Putin and his useful idiots to throw a brown scare in the West have failed badly with under 2% of the cumulative vote received.
The Financial Times commentator on international affairs Gideon Rachman explains this dichotomy by saying "the paltry showing of the far-right makes it harder for Russia's propagandists to bang on about "fascism" in Ukraine – although I'm sure they will still try."