Spies, Lies and Bad-guys: Intelligence, Espionage and Terrorism in Ukraine
A look into intelligence, espionage and terrorism in Ukraine. Marko Suprun interviews Valentyn Nalyvaichenko, former head of the Security Service of Ukraine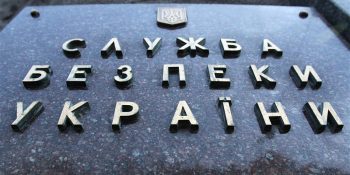 Spies, Lies and Bad-guys: Intelligence, Espionage and Terrorism in Ukraine
Welcome to Ukraine Calling, a weekly roundup of what's been happening in Ukraine with a focus on a main story. I'm Marko Suprun for Hromadske Radio in Kyiv with an overview of some of the main events.
Headlines:
Terrorism
The week started out with bang. More accurately, a bang in an elevator that happened in occupied Donetsk city. Arseny Pavlov, also known as Motorola, was one of the commanders of the Russian proxy army occupying eastern Ukraine. Apparently, some kind of bomb detonated when he entered the elevator of his apartment building and died as a result of injuries sustained from the blast. Pavlov was born in Russia's northern Komi Republic and took part in the second Chechen war. He came to Ukraine in 2014 and was part of the Russian proxy forces led by Igor Girkin, (another Russian national) that occupied the town of Slovyansk. He also took part in the August 2014 battle of Ilovais'k and the battle for Debaltseve in February 2015, battles that western intelligence agencies have said were supported by regular Russian forces. He also commanded the Sparta group that fought against Ukrainians in the battle for the Donets'k airport. Amnesty International considers him a war criminal. Motorola himself boasted about killing 15 Ukrainian prisoners-of-war who were captured at Donets'k airport. In an interview with the Kyiv Post he said, "I shot 15 prisoners dead. I don't give a f**k. No comment. I kill if I want to. I don't if I don't."
For his part, the leader of the so-called 'Donetsk People's Republic,' Alexander Zakharchenko, said that Pavlov's death amounted to a "declaration of war" by President Poroshenko, and he blamed Ukrainian Special Forces for the attack, We'll talk more about this later in the show. Yuri Tandit, an advisor at Ukraine's Security Service, the SBU, said that Motorola's death is unfortunate because it would have been more important to have captured him alive, had him testify, and answer for his crimes according to the law. Other Ukrainian analysts have said that the killing is more likely Russia's security service's attempt to cover their tracks.
The War
While international headlines focus on the shelling of Aleppo and the new offensive in Mosul, Ukrainian media was reporting that Russian-proxy units intensified the use of heavy weapons in the Donbas. On Wednesday alone over 500 missiles were fired at Ukrainian positions, using weapons banned by the Minsk Agreements. The strategy seems to be to destroy as much infrastructure as possible. Over the past week, 2 Ukrainian soldiers were killed and 16 were injured. The Russian proxy army announced that they were ready to pull back their weapons, but Colonel Lysenko, spokesman for the Anti-terrorist operation, said their statement was a provocation. He said, "The extraction of machinery and weapons is being conducted under the direct supervision and only in the presence of international observers from the OSCE, and representatives from the Joint Center for coordination and control, only after seven consecutive days of cease fire. This has not happened and just yesterday (that is on Tuesday) they were shelling the town of Stanytsia Luhansk." He reiterated Ukraine's commitment to the removal of weapons and said that Ukraine has long ago come to an agreement with representatives of the OSCE about where they would station their forces. In the direction of Mariupol, Russian proxy forces opened fire with heavy weapons over 20 times using 82mm and 120mm shells. Fighting also continues around the town of Avdiyivka where the Russia occupation forces also regularly use large caliber weapons against Ukrainian units.
Conferences
The fog of war is getting thicker by the day. At a conference titled "The Minsk Agreement: EU-Russian Relations and the Role of Sanctions" in the European Parliament on October 19, Alexander Hug, first deputy of the OSCE's Special Monitoring Mission said that not all of the documents are public. Part of the Minsk Agreement apparently is considered secret and because of that, he said, "it is very difficult to carry out verification because no one knows for sure what was actually agreed upon."
Prisoners of War
Ukraine is demanding the immediate release of all prisoners currently held by Russian proxy units in the occupied territories in an exchange for the release of Russian backed proxies captured by Ukrainian forces. President Poroshenko stressed that this should include Ukrainian citizens that have been illegally detained in the Russian Federation, including Ukrainian filmmaker Oleh Sentsov who was sentenced by a Russian kangaroo court to 20 years of hard labour. Member of Parliament and Presidential Advisor Iryna Herashchenko said that Russian backed proxies are holding 110 Ukrainian citizens and the process to get them released has been blocked by the Russian Federation.
International Relations
The Normandy Four did in fact sit down for a face to face meeting this week in Berlin that ended up giving us a case of "he said/she said." The meeting between Ukrainian President Poroshenko, German Chancellor Merkel, French President Hollande and Russian President Putin lasted over four hours, longer than what was anticipated. Ukrainian press reported that advisor to President Putin, Vladislav Surkov, also attended the meeting. This despite Surkov being under sanctions imposed by the European Union and apparently not allowed entry into the EU. At the press conference after the talks, President Poroshenko said that the parties agreed to sign a new document by the end of November that will form the "road map" to allow for the full implementation of the Minsk Agreement. The Russian occupation army is supposed to retreat from Ukrainian territory and allow the OSCE unfettered access to all the territories currently under occupation, including Russian army proxy bases and those areas of the border with Russia that are currently not under Ukrainian control. However, President Poroshenko also said that "preparatory work will begin to hold municipal elections that will eventually be held only when the security situation changes and allows for the elections." The leaders also apparently spoke about the creation of an OSCE police force that would be formed and deployed leading up to and during these eventual elections. Poroshenko referred to this as "the Steinmeier formula" referring to German foreign minister Frank-Walter Steinmeier. During her press conference, Chancellor Merkel said that Ukraine will only get control over the border at the end of the process, that is AFTER elections are held in the occupied territories. She said that Ukraine will be drafting an election law that will facilitate these elections and only after that can there be talks about an OSCE police force.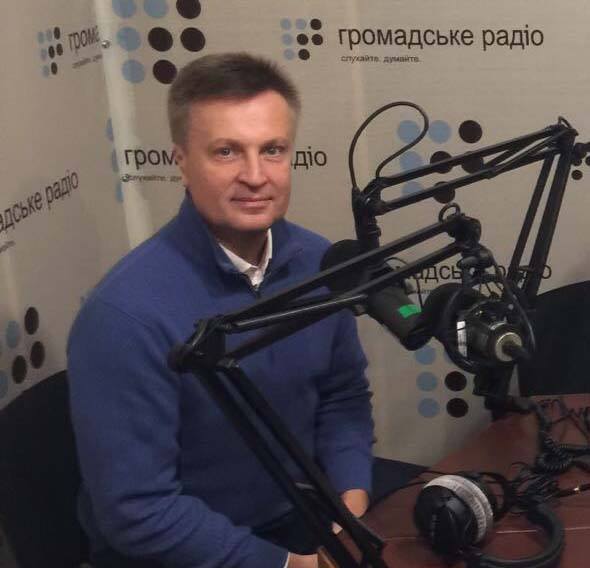 FOCUS: Inside Ukraine's Secret Service – Interview with Valentyn Nalyvaichenko, former SBU Chief
Suprun: Intelligence, Espionage and Terrorism, have been a part of our lives whether we like to think about it or not, and have been tools at the disposal of people in power in capitals around the world, and no less so in Ukraine. During the Russian Empire, the Tsar had a well-established network of spies throughout Europe and the Russian Empire, called the "Oхрана" (Okhrana). After the Russian Revolution, the Communist Party essentially took control over that network, and used those agencies as an instrument of terror directing their energies and resources domestically, that is, against their own populations. In Soviet Ukraine, that agency had various names, during World War II it was the NKVD and more recently during the cold war it was called the KGB. After the formal collapse of the Soviet Union, the Russian Federation renamed their agency and today it's called the FSB. Ukraine called the portion of the old KGB it inherited the SBU (Sluzhba Bezpeky Ukrainy – Security Service of Ukraine).
Despite the change in acronyms, the culture of these agencies remained largely the same. And they continued to work together.
That is, until about 2006 when Valentyn Nalyvaichenko was appointed as the Deputy Head of the SBU, in charge of the Anti-Terrorist Center. From December of that same year until 2010 Valentyn was head of the SBU. He put into motion several reforms that cardinally broke with the traditions of the old Soviet KGB, and lay down the foundation for a new SBU, modelled after European intelligence agencies. His policy change resulted in de-politicizing and de-militarizing the SBU, and redirected the agency to defend the interests of Ukraine's citizens, essentially, changing the culture that considered your average Ivan a threat, and instead the agency was aimed at protecting the very same average Ivan or Ivanka. The agency focused on combating corruption, terrorism, narco-traffickers, and the illegal gun trade. Most radically, he created public mechanisms, democratic ones, for non-governmental agencies to oversee the activities of the SBU. He also created the first working group "Ukraine-NATO" that was tasked with military reforms.
Valentyn was born in the eastern Ukrainian city of Zaporizhzhia which used to be home to the seat of the Ukrainian Cossack Hetman, also known as the Sich. He has had a diplomatic career that took him to places like Finland, Denmark, Norway and Belarus. On Sept 11, 2001 the day foreign terrorism came to the United Sates, he was stationed at the Ukrainian Embassy in Washington DC, and put into motion a plan that provided assistance to Ukrainian citizens living or working in the United States.
Valentyn, thank you for joining us today.
Nalyvaichenko: Thank you. My pleasure to be here and talk to the audience.
Suprun: In 2010, one of the first things that Yanukovych did was dismiss you from the SBU. [Victor Yanukovych was elected president of Ukraine in February 2010.]
Nalyvaichenko: It was on the next day after his inauguration. I remember that day. I will tell you, Marko, why I did so. I understood that the next day after the elections when Yanukovych came to power it will be back to KGB times, back to pro-Russian propaganda, and it would be a reverse in many national security issues, which I strongly believed had to be done in our way, European, Ukrainian way. Thank you for mentioning what I have done, especially during my first term in SBU. Perhaps it would be interesting for people to hear what personally it meant for me. In 2007 we finally created our own National Security Service of Ukraine. What traditions to take? What principals to use? Same as Ukrainian Insurgent Army with their security service created in 1943-46. Against whom? Against aggressors, occupants (such as) Bolsheviks and Nazis. My choice of direction and vision of what should be done in my country was to stop with the KGB or NKVD stuff. That was the main idea why and what I did in 2007, 2008 and 2009. What was the first result of such a reform, of the new vision of the security system of Ukraine?
In 2008-2009 we started to arrest FSB spies and subversive groups in Ukraine, in the Odesa region and in Crimea. Even in those years we understood the main threats to the national security of Ukraine, such as Russian hostile activities in Crimea, separatist movements supported by Kremlin and Russian government again in Crimea, Donetsk, and Zakarpattia (Trancarpathian) region. I remember when for the first time back in 2008 or 2009 the SBU shut down activities of the Donetsk Republic Organization in Donetsk, and "Sevastopol-Crimea-Russia" in Crimea, as well as the Rusyn separatist movement in Zakarpattia. In 2009 nobody, even those in the Parliament, supported us. Just common people, NGOs and international experts. Everybody else was against this. "Valentyn, why is SBU working against the Donetsk Republic Organization? It is just a small organization. They are Russian speaking. Let's tolerate and respect their rights". My answer was negative. From the very beginning we understood the difference between those NGOs which care about different languages spoken by people, and real separatists, real dangers, and real threats to Ukrainian national security. That was really understanding of what we did in 2007-2009.
Suprun: Four years later, the parliament appointed you caretaker of the SBU after [President] Yanukovych fled the country. Espionage is a large part of the work of the FSB, and many analysts were not aware just how deep Russian agents from the FSB had penetrated Ukrainian government structures.
Nalyvaichenko: Yes.
Suprun: Given that Ukraine was still going through a revolution, and Russian military forces were about to launch the invasion of Crimea, what were some of the first things you did as the head of the SBU?
Nalyvaichenko: So, immediately after the Revolution of Dignity, when the Parliament appointed me as Head of Security Service of Ukraine again, I entered into the empty building, the empty premises of SBU. All deputy heads had fled the country, fled to Russia, to Sevastopol and there was no staff, no evidence, no files. The whole system was broken after the Revolution of Dignity. So we started rebuilding it. We really re-started the security service itself. With whom? With the activists from Maidan. Anrdriy Levus, Dmytro Yarosh, and many other young people. We entered an empty building together. Some of them stayed with me and started to run the new Security Service of Ukraine.
We immediately directed our activities against Russian separatists, against the Russian FSB, GRU [Russian Military Intelligence], and other hostile activities of special services in Kyiv, in Donetsk, in Crimea. We were very weak. That's true. Very few of us just studied the new security service but the main targets were the two key threats: separatists and hostile activities of Russian Special Services. Where? Everywhere: Kharkhiv, Vinnytsia, Simferopol, Donets'k, Luhans'k, Zaporizhzhzia, Dnipro. Marko you know this as well as I do Let's tell people. It was everywhere. In February 2014 the old country, the old Ukraine, experienced turbulence everywhere. Agents, subversive groups, simply provocateurs were very actively trying to disrupt, to disturb, and to terrorize the civilian population, to show that the Maidan had failed, and that Ukraine had failed as well. That was the real security situation in my country in February 2014.
Suprun: I remember clearly on February 23rd 2014, one of your first trips that you reported to Parliament, was to Crimea.
Nalyvaichenko: Yes, we tried to detain Yanukovych. It is not a secret now. We did not hesitate even for a minute whether it was necessary or not. It was very important to detain him. He fled to Sevastopol, and then to Russia. And who helped him? The Russian military, the Russian Black Sea Fleet, which we so much opposed in 2010. Marko, you and me and other Ukrainian people, we were in opposition to Yanukovych and his pro-Russian government in 2010 when they've signed this Kharkhiv Accord, according to which the Russian Black Sea Fleet stayed in Crimea, and according to which 24,000 Russian soldiers and marines stayed in Simferopol, Sevastopol and other cities of Crimea, a part of Ukrainian Crimea. I remember in 2009, the principal results of my work was that we finally sent out [removed] all FSB stations and FSB officers from Crimea, from Black Sea Fleet back to Russia.
Suprun: You deported them?
Nalyvaichenko: We deported each of them. No one remained. What did Yanukovych do after he was elected? The same year of the Kharkiv Accords, he helped them to come back. FSB officers and stations back to Crimea to the so called Black Sea Fleet. See, these are details which are really important to understand, [to see] how big the damage done by Yanukovych was. And not only by him, but also by Party of Regions. Let's help people understand, by the Communist Party of Ukraine also. The so-called Communist Party of Ukraine was the Communist Party of USSR, fully supported and created by Russia, by the Russian government, [it] was still in Parliament in 2014. In 2010 -2013 they were very active in supporting and even providing all separatists' activities under the slogans like "Putin, please come to Luhans'k and Donets'k". I remember the Number 2 person on the Communist Party of Ukraine list standing with a Kalashnikov in Donets'k Administration building and demanding "Russian troops, come and protect us". So my conclusion is that communists fully betrayed our people and our country. They are fully responsible for what is still happening in Donets'k and Luhans'k temporarily occupied territories.
Suprun: How did western intelligence agencies respond to the SBU during the height of the Crimea crisis?
Nalyvaichenko: Let me tell you another secret, or if it is a secret, let's un-classify it. From the very first days of Russian occupation of Crimea and Russian aggression in Donets'k and Luhans'k regions against our country, our American and European partners, the Brits and Baltic States supported the new Security Service of Ukraine. We were few, as I have already said, and they supported us with training, providing data, simply being with us shoulder to shoulder, simply talking to volunteers and my colleagues like Markian Lubkivsky who joined the team, Andriy Levus, the Head of Self-Defence of Maidan, young people who were my deputies in those time and many others. They simply taught us and helped with everyday routines to restart the security service. I remember in March and April of 2014, every day we were arresting from 10 to 20 separatists. 10-20 people a day! We had to question everybody. We had to place them in detention facilities. I hope that Ukraine still receives the help and support from our partners I've already mentioned to this very day, it is very hard work [to fight] against a hybrid war organized, totally planned, and still going on in Ukraine by Russia.
Hybrid warfare—the first time ever Ukraine has suffered and is still suffering from a well-planned hybrid warfare with the full engagement and participation of GRU, FSB and separatist movements, all these kind of criminals who could be Ukrainian or Russian nationals, and who are in Donets'k and Luhans'k now. A huge country like Russia has planned and launched hybrid warfare. Military, special security services, propagandist TV stations, separatists' organizations, your own democratic institutions were misused or corrupt by agents of special services at the same time the same place and against your sovereignty.
Suprun: We always hear talk about energy independence for Ukraine. Your efforts at reforming the SBU was the first step in building "intelligence" independence for Ukraine. But, many of the SBU employees in the regions, specifically in the Donets'k region, wound up in the ranks of the Russian-backed Donetsk People's Republic. Were these "believers" in the Russian world, or were these outright Russian agents? Are there FSB sleeper cells in Ukraine?
Nalyvaichenko: I think both. That's for sure. Let us understand correctly what Yanukovych did during these four years, or three and a half years, of his presidency. He totally infiltrated all law enforcement bodies, including the SBU, with Donets'k people or pro-Russian people, with those who even used to serve in FSB or Russian military. Let's take an example, as it's better to talk about concrete things. Till February 2014 on the walls, or actually inside the offices in Donets'k SBU regional office, every year one could see invitations for the families of so-called SBU officers to spend their vacations at FSB sanatoriums in Russia. This is a small example but it is a self-explaining, one example of what the SBU was before February 2014, what kind of law enforcement agency, what kind officers and staff Yanukovych nominated at each and every office from Kyiv to Donets'k. So the infiltration damage inside the law enforcement bodies and the security service of Ukraine was very deep and very painful to Ukrainian national security.
Suprun: In July of 2014, as the Russian invasion progressed, Russian forces opened fire on a Boeing 777, a civilian long haul airplane. MH17 is to Ukraine what Lockerby or the downing of PamAm flight 103 is to Scotland, and both were acts of terrorism, that is MH17 is an act of Russian state sponsored terrorism. How did western intelligence agencies respond to the attack and subsequent downing of MH17? And what were some of the steps that you took following that act of terrorism?
Nalyvaichenko: Actually, we, Ukraine is responsible for the investigation and the same day of this terrorist act, I, and actually the Ukrainian government, immediately we unclassified all the materials we had gathered immediately, I would say, we exposed all the evidence and facts the SBU had collected. The next day, we made public all information and data, who actually committed this terrorist act and I confirm that it is a Russian military crew, Russian military on-duty officers, who came from Russia, crossed the Ukrainian-Russian border, entered Donets'k and then moved to one Pervomaiskoye village.
Why I say one, because there are three Pervomaiskoe, not even Pershotravneve, which is in Ukrainian (the First of May), but in Russian "Pervomaiskoye." And the Russian military crew with the BUK M1 weapon of mass destruction, the rocket which is the most dangerous, with the most extended attitude to enter the target. They actually used this precise BUK M1 against a civilian airplane. What is important Marko, not only that only for the next day we exposed all the evidence and talked to the world, and immediately started the investigation of the terrorist act committed by military officers from Russia. But also that in July, 2 years ago, we also unclassified information that same day, that in the same airspace in Ukraine, there were two civilian airplanes crossing at the same time, at the same attitude is it…?
Suprun: Altitude.
Nalyvaichenko: Altitude. At the same altitude, in the airspace of Ukraine in the same region, Donetskyi region, one Malaysian Boeing 777 and the other flight, Aeroflot from Moscow to Cyprus. And they were, let's say, crossing the airspace of our country, the same Donetsk region, at the same time, and mostly at the same altitude, more than 10,000 metres. And one Pervomaiske, which these Russian military crew has taken over they launched from there, the exact missile, the rocket, was to the east of Donets'k. And that is why they actually targeted this Malaysian Boeing. If, for any reason, for any unknown still for me reason, they would have taken the other side Pervomaiske, which is to the west of Donets'k, they would have hit, and actually targeted the Aeroflot civilian airplane, from Moscow to Cyprus with Russian families, with Russian children on board, innocent people.
Why am I telling this? Because this is war crime. This is terrorist act, and we should seriously treat this case, and as soon as possible, pass that I think it's needed. And this is Ukraine's responsibility to organize a public trial, to not to let it happen like with Lockerbee, which you've just mentioned. Not to let it happen that way, to finally bring those responsible to justice. If it was military people? That means military people, give questions to them, find out who ordered you to target… to fire against the civilian plane, and which exactly civilian plane were you to fire upon? Russian or Malaysian? Or both, or any? That's why I think it's very important to really to set up and have this trial.
Suprun: Is there interest on their part to create a kind of international counter-terrorist agency?
Nalyvaichenko: This is the idea, the position which I think is important to do, to now to combine data, efforts, and to create international CTC, Counter-Terrorism Centre, or agency, or international agency. Why? Because terrorism became, or actually started to be, global threat, against everybody. There are no boundaries so far. And what is even worse, what happened during these last two, three years, that Russia, is a kind of rough state, started to support such kind of terrorism. In Ukraine – if it's not enough in my country, let's have a look what is happening in Syria. Syria – is it far away? No. One hundred kilometers from the European Union, from Cyprus. Let specialists from different countries work together, to investigate each and every act, or terrorist act, to investigate any lead, any trace, which could lead to a more secure Europe, to more secure, let's say, world.
Suprun: Part of your work at the SBU was to combat the Russian invasion. And at the same time you are also fighting an internal enemy that really has no name, people simply refer to it as the Oligarchic System. After putting in so much effort, and really from the perspective of other issues in Ukraine, unfortunately, in 2015, President Poroshenko asked you to resign. And you founded a nationwide network called "Spravedlyvist" or "Justice" to continue the efforts to change the culture of politics in Ukraine and break the cycle of corruption. Someone once said, the best prophet of the future is the past. Is this your effort to break that cycle?
Nalyvaichenko: My effort is the same after the Revolution of Dignity. I will never change again like millions of Ukrainians. Will never tolerate corruption at the top, especially at the top. And when, after the Revolution of Dignity, Parliament assigned me to the Security Service, to be the Head again, I clearly told to Mr. Poroshenko (who was a Candidate for the President of Ukraine), that please, Mr. Poroshenko, I'll help whatever I can, to fight corruption at the top. I'll help you to fight corruption in Parliament. Because there was corruption in the Parliament – I mentioned to you, the Communist Party, the Party of Regions, and other factions of Parliament, parliamentary forces, who supported for many years corruption and separatism against our country. I know the consequences, the whole world now see the consequences of the corrupt system, the pro-Russian and separatist system, the political system of Ukraine. We've lost so many people and so many lands and territory because of such kind of governance. Let's change it. I told the candidate, Mr. Poroshenko. He answered me: "OK Valentyn, that's OK with me. I'd like you and others to fight corruption really at the top."
We've stopped many, many shell companies related to the key members of even Presidential factions at the Parliament. I even mentioned their names. Because I, and the Ukrainian people, we're not afraid any more of any corrupt official, Konenko, Gontaryeva, others, who are close to the President. And one direction of the President I 2015 was: "Oh, that's OK, I'll take these, whatever, materials from you. Oh, you have signed them, good! You have signed, give them to me." And nothing! On the contrary, the previous General Prosecutor, the ex-General Prosecutor tried to even to hide the evidence, to stop criminal investigations against those corrupting power in the government, in the Parliament, close to the President. So that is why my decision was, OK, if I'm not fighting corruption, I'll not stay in corrupt government. That is why I'm not any more in the government. But that means for me and my colleagues that we'll continue the fight against our two main threats: Russian aggression and corruption at the top, corruption in the government or in the Parliament of Ukraine.
We'll continue to go even with the international organizations globally demanding Ukraine to join the anti-corruption reforms like BEPS and other countries. Ukraine is still the only country, which never signed these papers, initiated by President Obama, supported by British government, considered and supported by G20 in China. The only President who did not sign is President Poroshenko. Why so? It's time to stop corruption at the top. It's time to really be stronger, to protect our homeland from the Russian aggressor. You'll never find resources, you'll never be capable to respond, if in your country, in your government, in your Parliament, corruption is still on.
Suprun: Human Intelligence and Signal Intelligence are two important parts of any agency. Recently, one of the men behind the Russian invasion, known as Motorola, had an elevator accident. The Russian proxies immediately blamed Ukrainian intelligence agencies. How likely is that?
Nalyvaichenko: I think that human intelligence is the most important, of course, when it's let's say equipped with the technical and other let's say intelligence tools and instruments. That's first thing and very professional. In Ukraine, new Ukrainian SBU after the Maidan, after the Revolution of Dignity, I've actually targeted and directed on such principles. Two priorities: counter-intelligence and counter-terrorism. To stop and not be any more occupied with any other activities whatever from the past or any economic or whatever issues. We should stop it and security services to be targeted only on against let's say espionage and terrorism.
Another point should be mentioned today that, starting January 2015, one by one, such criminals, such terrorists, are being eliminated. I think these, the last one, so-called accident in the elevator is the seventh such operation. That's the only information so far I can give to the extent audience, but I'm sure that, for Ukraine, for us, it's important to expose to the whole world, and to Ukrainians living at the temporarily occupied territories, who they are, those terrorists, what they do, what kind of war crimes they have committed or still being committed, what kind of corruption and other let's say criminal activity they are involved in, what are doing those Russian generals, Russian GRU people and FSB people supporting such individuals, supporting such people like this Motorola and others. I think, this is very important for Ukraine and then for international community, to set up and have trial on each and every war criminal or any other terrorist or criminal being involved in this illegal activity at the temporarily occupied territories of Ukraine. And then it will be high time to expose all evidence. To show people who eliminated this particular terrorist and what he did or what kind of criminal activity he was involved in.
Immediately after the Revolution of Dignity we started as well a cyber security department and our international partners fully supported us. We immediately joined the so-called Estonian Cyber Centre under NATO auspices and I think, for Ukraine, for our national security, it's very important to combine or to support the international actually activities of such Estonian and NATO cyber centres, cyber defence agencies, and at the same time to combine efforts with the international community,
Suprun: Bob Dylan, whose grandparents came from Odesa, Ukraine reminded everyone that "the times they are a changing." Ladies and Gentlemen, remember the name Valentyn Nalyvaichenko, because he's one of the few people that can bring about big changes. Valentyn, thank you for your time today.
Nalyvaichenko: Thank you very much.
Culture
Ukrainian film maker Omelian Oshudlyak from Lviv developed a public service ad named "Protect Them" for a project called "They're just like us." It's aimed at helping our four-legged friends who can't help themselves. His PSA won first place during the "Molodiy Festival", an event geared toward showcasing public service announcements. His take on the plight of homeless animals is unique and worth your time. Oshudlyak used real actors to play the part of homeless dogs. We'll include a link to the ad on our site.
Ukraine is also hosting one of the largest stands at the 68th Annual Frankfurt Book Fair. It's one of the world's largest book fairs. The Ukrainian idea was coordinated by the Ministry of Culture together with the Ministry of Foreign Affairs, and included private partnerships with the Lviv Publishers Forum and others. Izolatsia, a platform for cultural initiatives, designed the Ukrainian space at the tradeshow. Izolatisia used to be based out of Donets'k until Russian proxy units and local terrorists forced them to leave town. The Russian backed occupation municipal administration turned their former art factory into a prison. Well known Ukrainian authors like Yuri Andrukhovych, Iryna Tsilyk, Serhiy Zhadan and Kataryna Babkina whose works have been translated into several languages, including English will be promoting Ukrainian literature at the event.
Norway is considering a Pentagon request to rotate a small unit of Marines through Norway for training, a sign that US-Russia relations are in fact growing colder. A song I'd like to leave you with is called "March of the Normans" and is dedicated to Ukrainian sharpshooters. Today we'd call them snipers. The Ukrainian Sich riflemen were one of the first regular military units of Ukraine's army during World War One. They defended the Ukrainian government in Kyiv from the Bolshevik invasion and later fought regular Red Army forces that moved into Ukraine in 1918. This modern take on an old song is by Ukrainian gothic rock group, Komu Vnyz.
We will continue to watch these and more stories in Ukraine. Tune in next week for a new episode of Ukraine Calling where we'll get an inside look at Russia's attempt to turn Donetsk into a new Gulag.
If you have any suggestions or comments, feel free to write the show at: [email protected] I'm Marko Suprun in Kyiv. Thanks for listening.
Interview transcribed by Larysa Iarovenko, Alexander Konovalov, and Oksana Smerechuk. Sound engineer Andriy Izdryk.