Ukrainian Holiday Traditions: From the Private Sphere to Mass Culture
Oksana Smerechuk Describes how Old Holiday Traditions are Re-surfacing and Fusing with New Ones in Ukraine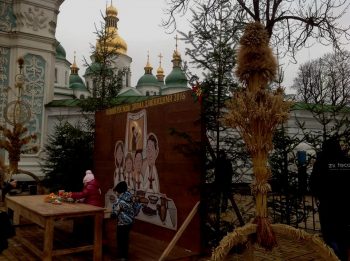 Ukrainian Holiday Traditions: From the Private Sphere to Mass Culture
Hello and welcome to Ukraine Calling. Your weekly review of what's been happening in Ukraine, with a focus on a main issue. I'm Marta Dyczok for Hromadske Radio, and here's a look at some of the stories that caught my attention.
Previously Banned St. Nicholas Now on Luxury Watches in Ukraine
HEADLINES
FOCUS INTERVIEW: Oksana Smerechuk Describes how Old Holiday Traditions are Re-surfacing and Fusing with New Ones in Ukraine
CULTURE and MUSIC
LOOKING FORWARD
Hromadske Radio is independently funded. We are appealing for funds through a initiative. Should you feel inclined to donate, you can do so here using Wayforpay.
FOCUS INTERVIEW: Oksana Smerechuk Describes how Old Holiday Traditions are Re-surfacing and Fusing with New Ones in Ukraine
Dyczok: Oksana Smerechuk has a unique perspective on Ukrainian holidays. She now lives in Kyiv, but was born in Australia to Ukrainian parents. As an adult she lived in Canada, and then in the late 1980s Oksana moved to Moscow with her diplomat husband, and from there they travelled to Ukraine. In the early 1990s they got posted to Kyiv, where they lived for a number of years. In 2014 once again they got posted there. So she has seen Ukraine and its changing holiday traditions over 25 years. Ms. Smerechuk, thank you very much for finding time to speak to us. You have seen this country, Ukraine, evolve, and its traditions around the holiday season in winter. What are the biggest changes you have seen over 25 years living there from early 1990s and now again?
Smerechuk: I guess the biggest impression is that so many Ukrainian traditions that were celebrated only in the private sphere, just at home 25 years ago, have now become mass culture. At the same time, I'm seeing that a lot of these things that were part of the Soviet way of life somehow changing. Altogether, it's evolving into something new.
Dyczok: Can you give us some examples? What sort of Soviet things are evolving and in what ways?
Smerechuk: We have just celebrated on the 19th of December St. Nicholas Day. According to the religious tradition Saint Nicholas comes and visits good children during the night from the 18th to the 19th of December. He leaves presents under the pillow to those who behave themselves. There is also a Devil that brings a switch for the bad ones. Because this was associated with the church and religious traditions, it was banned during the Soviet era. But still it was practiced privately by families, especially in the Western Ukraine, and I remember when this was allowed once again in the 1990s. I had this eye-opening moment. I was walking down the street in Kyiv last week and I noticed a shop selling the watches, a big international brand, and they had a poster saying "90% discount on those who are helping St Nicholas on the 19th of December." I said, "Wow! St. Nicholas has really made it if he is featured in advertising like this." You could say he has become a mainstream. That was something that was surreptitiously practiced during the Soviet time, but now he [St. Nicholas] has been also introduced to Ukrainian schools, which host celebrations for St. Nicholas Day, where children sing songs, perform, dance and recite for the benefit of St. Nicholas.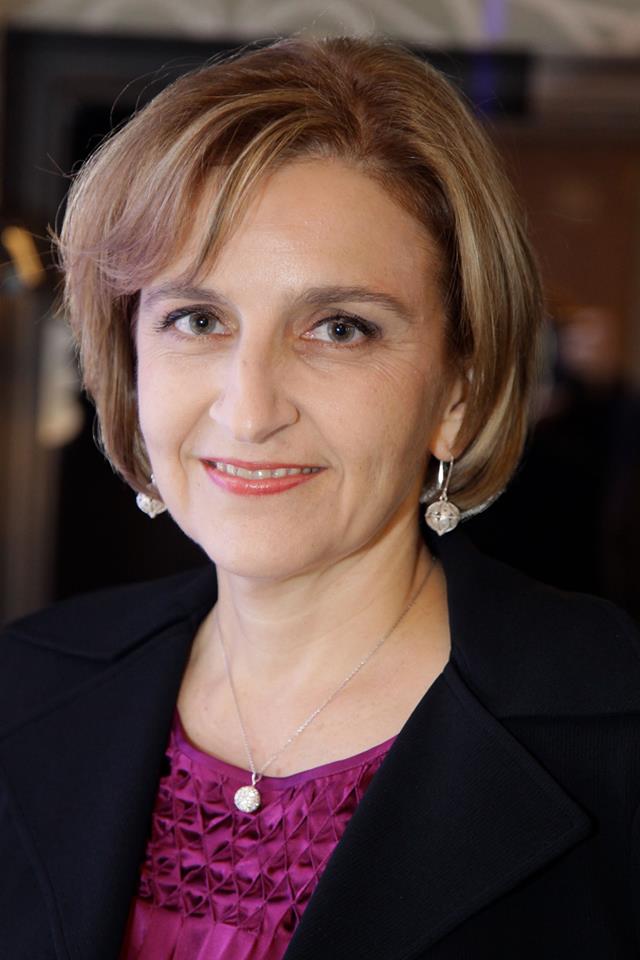 Dyczok: Is this something you saw in the early 1990s? Or when you came back in 2014?
Smerechuk: I think I am particularly struck by this now, in 2016. I am beginning to see more and more nuances and how St. Nicholas is even taking some characteristics of Did Moroz (Father Frost) who, during Soviet times, would give gifts to children on New Year's Eve, regardless how well they behaved.
Dyczok: This is actually next thing that I want to ask you. Do you see lingering of the Soviet ghost of tradition in the way things are celebrated in the winter holidays in Ukraine today?
Smerechuk: For one thing, St. Nicholas. From reading literature and from reading how St. Nicholas was celebrated in pre-war, pre-Soviet Ukraine, St Nicholas was a bishop and a saint. He was a dignified gentleman. He was a bit aloof. He blessed the children, distributed presents, and he was very dignified. Did Moroz, the Soviet Father Frost, would come and bring presents on the New Year Eve would usually play with the children. He was a more jolly fellow than St. Nicholas. There was no moral story. Everyone got presents. I see a sort of melting of two traditions, the way St. Nicholas is now acted out. He is perhaps less reserved and more fun. This is something new. It's kind of a new tradition evolving. Another way the Soviet traditions are shifting. If you look at Western Ukraine and you look how Central-Eastern–Southern Ukraine celebrates. In Western Ukraine, the emphasis is definitely on Christmas. This still is the case, despite the fact that during Soviet times New Year celebrations were the only celebrations that were allowed. People in Western Ukraine still celebrate New Year Eve, perhaps not quite as intensively as Christmas, but it is still there. On the other hand, in other parts of Ukraine, such as Kyiv, I would say the major holiday is still a New Year Eve. There is a lot of consumption, a lot of feasting, a lot of gift giving, parties, champagne, music, dancing, fireworks. Although Christmas is still a good celebration, but it's a quieter, family occasion. There are more traditions of carol singing associated with that. It is still there…
Dyczok: You mentioned that you are seeing kind of a fusion of different traditions happening in Ukraine. Do you see the impact of West, the impact of western culture? Do you see it in the way how holidays are celebrated now?
Smerechuk: I have one phrase: shopping malls. 25 years ago there were no shopping malls as we know them. Consumption opportunities, greater variety of shopping are now available for gift giving. There is a lot of marketing as well. You have these marketing tools being borrowed from things that worked well in western countries, such as Christmas music in the shopping malls get people in the buying mood. If you walk around Christmas markets in Kyiv, you can hear Jingle Bells, Silent Night. The same in shopping malls. Rather than local (Ukrainian) music. Although I have to add, this is being worked on. I am surprised every year how new Ukrainian music sort of blends in. I guess that festivity style of Western Christmas music the musicians are thinking up new variations of Christmas songs. For example, hearing Jingle Bells in a Ukrainian version. Is this cultural progress? It is interesting to see…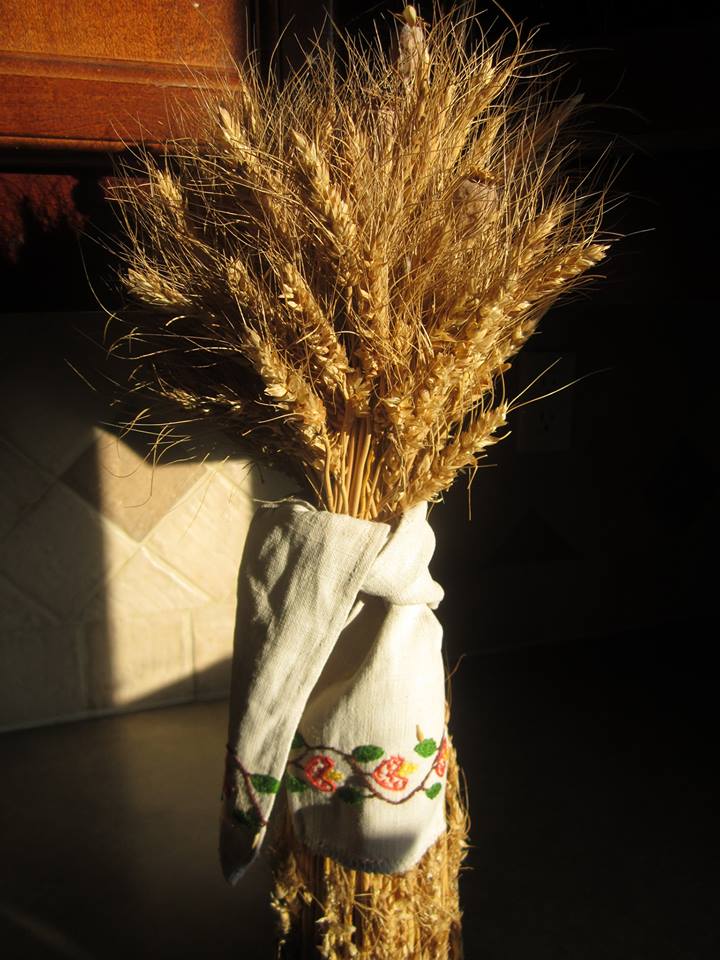 Dyczok: Perhaps cosmopolitanism… What is your favourite holiday in the winter season? What experience really stands out for you, either in the early 1990s or during your current posting that you can share with us?
Smerechuk: Probably my favourite is to see how Ukrainian Christmas carols are being revived. Perhaps because they were, I guess, not really practiced so much during the Soviet period, they were more relegated to the ethnographers box. People sang them amongst family, at home. But now we see musicians developing all kinds of variations of Christmas music, and even you have some musicians digging deep and finding baroque Ukrainian Christmas music. Then you have a lot of development in terms of the Christmas mystery plays which are called Vertep. Which is a group of carol singers that take on speaking roles, and dress up in costumes and go and tell a Christmas story. Usually with a moral or a message, and quite often it is funny too. Its great to see the creativity and how this has been developed.
Dyczok: Have you had carolers come to the residence?
Smerechuk: Absolutely! We encourage them! Even in the 1990s it was quite a common thing to have. On the 14th of January, which is the old calendar New Year, young boys would come around, sowing wheat and singing carols to bring households good luck. Then the house holders would give them a few coins to thank them. This has been there all along. One distinct memory that I have is during the early 1990's just after the time of perestroika, when people felt brave enough to sing Christmas carols in the streets. I remember in L'viv when people said 'hey they're singing carols in the streets.' There was this great rush, and crowds would gather, and would just sing carols together, because it was allowed once again. We can contrast that to today, when you can go and buy a CD with jazz versions of Christmas carols. So, that's really something to enjoy.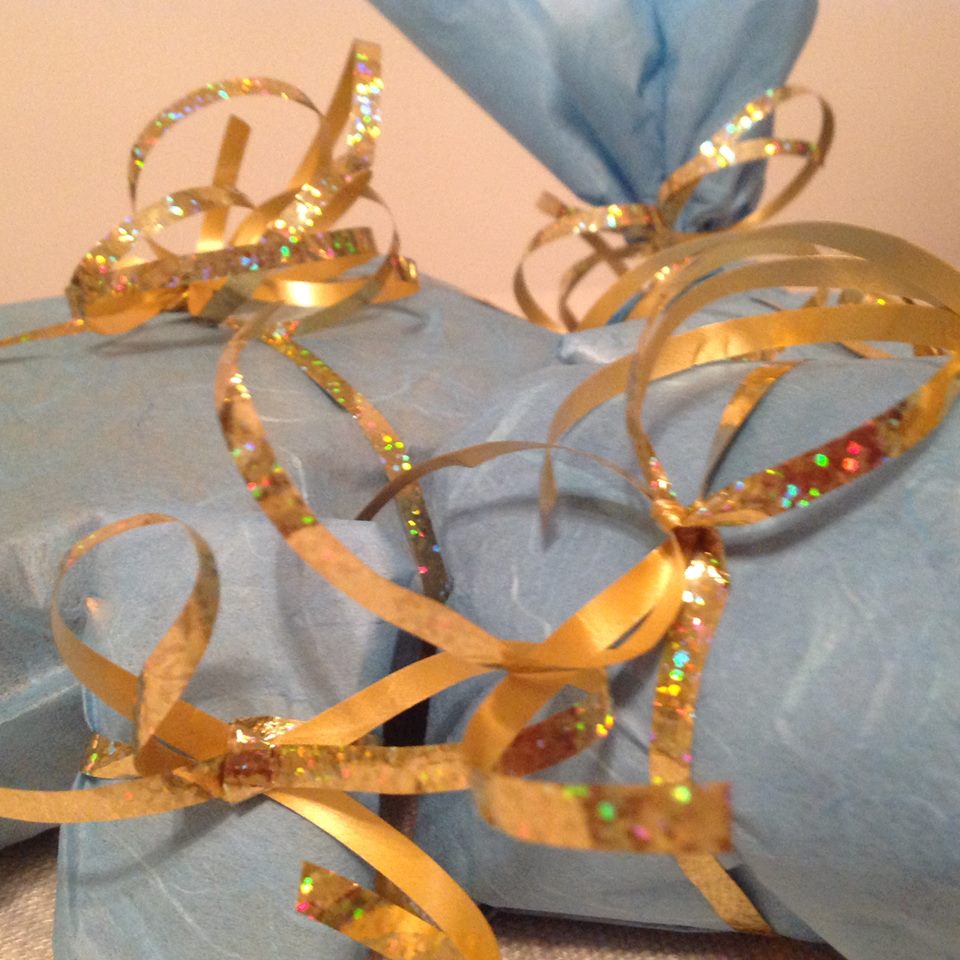 I wanted to add something that is very curious that I noticed when I came back to Kyiv again in 2014. I remember back in the Soviet times there used to be this tradition that was practiced by a small minority of people. Cutting a hole in the ice and jumping into the river to bathe on New Year's Day. This is really for people who are convinced that this contrast of freezing cold water was good for their health. But what I find now in Ukraine this has become attached to the Feast of the Epiphany [a religious holiday celebrated on 18 January]. Back in the traditional times, it was a classic scene in the village. On Epiphany there was a blessing of the water from the village church, there was a religious procession down to the local river. There a cross was cut from the ice and the waters were blessed. And this was sort of like a source of healing water for people. I think my great grand-parents would have thought that people were out of their minds to jump into freezing cold rivers, but today it's a big thing. In Kyiv, for example, it is somehow connected to the Epiphany Feast, and a lot of people jump into the Dnipro River. For example the mayor of Kyiv does it, and a lot of celebrities. And there's a lot about this in the media. So that's once again a new angle on this that was a bit unexpected for me.
Dyczok: Oksano, you just remembered another change. Can you tell us about it?
Smerechuk: Something I've also noticed when I walked into the supermarket last week was that the Christmas meal is now becoming more commercialized. The Christmas meal, especially on Christmas Eve, was something really kept in the private sphere. It was really discouraged as well during Soviet times because it was tied into a religious tradition. And the main feature of the meal (which has twelve dishes) is a dish of wheat, called Kutia. It has wheat, honey, poppy seed, those are the main things, plus walnuts and raisins. So these are things people had at hand in villages and it was something you could make at home, so the state didn't need to meddle in this. It was a self-sufficient kind of tradition. So I was really pleasantly surprised when I saw that supermarkets have commercialized this. Because now you can buy Kutia party packs, that is, all in one, it's all ready, it's all packaged. The wheat, the poppy seed, and I think the wheat was even semi-cooked, the raisins and the walnuts. You just mix it all together and there you go!
So, to sum up, when you see pre-packaged Kutia, party pack, ready to roll, on the supermarket shelf, I think it's a sign that Rizdvo, or traditional Ukrainian Christmas, is becoming mass culture.
Dyczok: Thank you. I hope everyone has a wonderful holiday season, and thank you for sharing your memories with us.
HEADLINES
It's been another week of mixed news in Ukraine. The holiday season has begun. Things are heating up in the Donbas. And the United Nations voted to support a Ukrainian resolution about Crimea.
Monday the 19th was particularly busy. It was St. Nicholas day in Ukraine. A saint's day that some western Christian countries observe on December the 6th, and it's associated with gift giving. We'll have a feature interview about how this, and other holidays, have revived in the years of Ukraine's independence, later in the show.
War Intensifies
On Monday, children were looking forward to opening presents. Adults woke up to the news, that Ukrainian armed forces had suffered the heaviest losses in five months. Ministry of Defence spokesperson reported a five-fold increase in heavy artillery and mortar shelling. That five soldiers had been killed, six wounded, and another ten suffered various forms of trauma. The OSCE reported a 75% increase in cease fire violations, as compared to the previous week. And that the use of heavy weapons, banned by the Minsk Agreements had increased by 300%. The escalation was so intense that the Ukraine war began appearing in international media again.
The OSCE Special Monitoring Mission to Ukraine issued a year-end report. They recorded over 300,000 incidents in 2016 that they call cease fire violations. What they mean by ceasefire violations, is bombardment by rocket artillery, howitzers, tanks, and other heavy weapons.
UN General Assembly Votes on Crimea
The United Nations passed a resolution proposed by Ukraine this Monday. The document is titled, the 'Situation of Human Rights in the Autonomous Republic of Crimea and the city of Sevastopol (Ukraine).' A draft was adopted back in November. Although it focuses on the human rights situation on the peninsula, it is reportedly the first UN document which clearly states that Russia has temporarily occupied Crimea. Previous documents had used softer language, more characteristic of the UN. Statements like the UN is committed to the sovereignty, political independence, unity and territorial integrity of Ukraine, within its internationally recognized borders. Russia objected to this latest resolution, and voted against it. But 70 countries voted in favour, and it passed. The Ukraine resolution was one of 50 adopted that day. All of them were proposed by the General Assembly's Third Committee, which deals with Social, Humanitarian, and Cultural issues.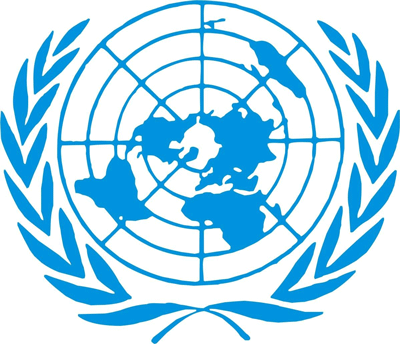 Ukraine and the EU
Brussels was also discussing Ukraine on Monday. The European Union and Ukraine held their third meeting of the Association Council. They discussed how to further deepen cooperation. A joint press was release issued at the end of the meeting, and it had many positive things to say about Ukraine. The Association Council 'welcomed the substantial progress achieved by Ukraine in the reform process since its last meeting, including approximation with EU norms and standards across the board.' It also reported a 7.5% increase in trade volume between the two parties over the past year. And looked forward to the next Eastern Partnership Summit that is scheduled for November 2017.
Moscow Bans Entry for the Ukrainian World Congress
Meanwhile, in Moscow, the Ukrainian World Congress was reportedly put on the so-called 'patriotic stop-list." It's a list of non-governmental organizations that the Russian state considers undesirable, and are to be banned. The Ukrainian World Congress is an international coordinating body for Ukrainian diaspora communities, and has consultative status at the UN. One of the largest Ukrainian diasporas lives in Russia. And it's come under pressure over the past few years. Ukraine Calling listeners may remember our November report, about the director of the Ukrainian Library in Moscow, who was put on trial, for allegedly inciting ethnic hatred against Russians. Now Russian administrative bodies are considering whether to ban Ukrainian organizations affiliated with the Ukrainian World Congress.
Pryvat Bank Nationalized
Domestically, the big news in Ukraine on Monday, was that the country's largest bank was nationalized. PryvatBank is now owned by Ukraine's Finance Ministry. The bank had reportedly been facing credit and debt problems for a year. According to the Kyiv Post, on December the18th, PryvatBank was declared insolvent, because it had failed a recapitalization request from the regulator.
The European Bank for Reconstruction and Development issued a statement supporting the nationalization. And Reuters reported that Ukraine's dollar-denominated bonds, jumped by more than 1 cent after the move was announced.
PryvatBank had been co-owned by one of Ukraine's richest men, Igor Kolomoisky. He was initially silent after the nationalization of his bank. On Thursday he made a public statement. He thanked Prime Minister Groysman for stepping in, and blamed the problems on the country's National Bank, accusing them of poor management. The Ukrainian term he used was 'svavilia.'
Both Kolomoisky and the government emphasised that they have the customers' best interests at heart. It remains to be seem how this will affect ordinary Ukrainians.
CULTURE and MUSIC
A tree lighting ceremony was held in Kyiv's St. Sophia Square on St. Nicholas Day. The country's main Christmas tree stands now next to one if its oldest cathedrals. The golden domed landmark dates back to the 11th century. In the past, Ukraine's main tree used to be put up in Kyiv's main square, known as the Maidan, which was the site of many political protests. Now the tree has migrated to a religious site. St. Nicholas himself attended this year's ceremony, and the event was televised live by many channels. Politicians also put in appearances at the event before they gave the stage over to musicians.
Hromadske Radio reported earlier in the week that the St. Nicholas tradition is spreading in the Donbas. They interviewed an activist who has been taking gifts to orphanages in the east. Anastasia Rozluts'ka described how now, children know who St. Nick is, and greet them with traditional songs to the gift giving saint.
A new song premiered in Ukraine this week. It's called, Молитва на Різдво, which means, A Prayer for Christmas. The sentiment is something along the lines of, 'All I want for Christmas is for my father to come home from the war.' Zynoviy Mediukh wrote the lyrics and composed the music. He's also known as Zenyk z Maidanu (Zenko from the Maidan.) During the Euromaidan protests he stayed up at night and played music for the protesters, to help them keep warm. When war broke out, he signed up with the National Guard and went to the Donbas. During breaks in the fighting he entertained fellow soldiers with his music. And began recording. This is his sixth. In this one, he teamed up with Oksana Mukha and the Pikardiis'ka Tertsiia, and the video includes Ukraine's Defence Ministry footage from the war. We'll post a link to it on our website. But for now, have a listen.
LOOKING FORWARD
Ukraine's budget needs to be adopted before the end of the year. So the government has some work to do before taking a break for the holidays. We'll be watching that and other stories. Tune in next week for a new episode, and write to us on [email protected]. I'm Marta Dyczok for Hromadske Radio. Thanks for listening.
Interview transcribed by Larysa Iarovenko and Alexander Konovalov. Sound engineer Andriy Izdryk, with assistance by Zenon Waschuk. Web support Natalia Kucheriava.
Comments