Wounded Warrior Now Competing in Invictus Games
Ukrainian Volunteer fighter Pavlo Mamontov tells Oksana Smerechuk how he went from the Euromaidan to the Donbas War Zone, University and Now Toronto for the Invictus Games
Wounded Warrior Now Competing in Invictus Games
Hello and welcome to this week's Ukraine Calling programme. I'm Oksana Smerechuk for Hromadske Radio in Kyiv, bringing you a roundup of the weekly news, culture, and some music. Later in the show we'll bring you a feature interview with a real warrior, Pavlo Mamontov. He fought in a volunteer battalion in eastern Ukraine and is heading out to compete in the Invictus Games in Toronto, where President Poroshenko will be in attendance. It's a Paralympic-type sporting event for war veterans. But first, as always, the news.
Feature Interview: Ukrainian Volunteer fighter Pavlo Mamontov tells Oksana Smerechuk how he went from the Euromaidan to the Donbas War Zone, University and Now Toronto for the Invictus Games
NEWS
CULTURE and MUSIC
LOOKING FORWARD
Hromadske Radio is independently funded. We are appealing for funds through a crowd funding initiative. Should you feel inclined to donate, you can do so here using Wayforpay.
Feature Interview: Feature Interview: Ukrainian Volunteer fighter Pavlo Mamontov tells Oksana Smerechuk how he went from the Euromaidan to the Donbas War Zone, University and Now Toronto for the Invictus Games
Smerechuk: It's Oksana Smerechuk in the studio, and today I'd like you to meet a real Warrior. What makes a person into an Invictus Games Warrior?
This week, the 2017 Invictus Games are starting. They will be taking place from the 23rd to the 30th of September in Toronto, Canada. This is the first time Ukraine is participating and has been invited to send a team. Lately we've been seeing lots of stories in the media about Ukraine's Invictus Warriors, as the excitement builds and Ukrainians gear up to follow the success of their men and women veterans at the Games in Toronto. This past week the whole Ukrainian Invictus Team has been to a number of send-off ceremonies. For example, there was one yesterday with representatives of Government and major sponsors coming to wish the competitors All the Best. Even the Ministry of Defense came out to congratulate and to hand out awards. And also the Vice-Premier for Euro-Atlantic Integration. So lots of media attention. Now I am speaking to someone for whom the next week will be the opportunity to show results of hard work.
With me in the studio is Pavlo Mamontov, an Invictus Games competitor. Welcome! Now as we know, Invictus Games competitors are all veterans of the Armed Forces or current members of the Armed forces, who have been wounded while in the line of duty or in action.
It's not strictly this definition in your case. For one thing, Pavlo, You were a volunteer in a volunteer battalion. Also I remember when we first met you said to me, that four years ago you would have never imagined yourself as part of an army. You were just not that type of person. How did it all start?
Mamontov: It's true. Before the war me and the army was something unbelievable. When war came I had to go because I am Ukrainian. It's my country and I want to live here. My family lives here and I want my kids in the future to live here. It's like my second mother who gave me life.
Smerechuk: Did you just go and join a volunteer battalion right away? Were you on Maidan?
Mamontov: Yes, before the war I was on Maidan. I had my first wound from the police on Maidan. After Maidan I wanted to go to the war. For me it was a big opportunity because I had some experience in the military.
Smerechuk: Did your family know that you were going to front lines?
Mamontov: I think my mother knew about this because I told her if the war is coming to our country, I go. It was before the war.
Smerechuk: It's obviously a very emotional decision. Where did you see action? Where did you end up on the front lines?
Mamontov: I was in sector M, Mariupol area. It was our sector, our battalion. Our regiment is still here.
Smerechuk: When was this?
Mamontov: It started in 2015.
Smerechuk: Did you continue? Were you with Azov when you were wounded?
Mamontov: I came back when I was wounded not for long time. After I had a good opportunity to study, other opportunities. This was more interesting for me because it was another war after Minsk agreements.
Smerechuk: Tell me, where were you wounded? How did it happen?
Mamontov: It was like an artillery duel. I was with our command. It was mortar aim. It broke my bones on my hand and arm. The bones on my finger were without flesh, skin.
Smerechuk: Was it just bone?
Mamontov: In some places, yes. I saw bones in some places.
Smerechuk: Were you conscious?
Mamontov: I did not lose consciousness. I remember I stood up.
Smerechuk: Were you taken to the hospital immediately?
Mamontov: It was very long time, because many people near me were wounded and died (killed). I stood up, and understood that now I should do something because people are busy helping others. After that I had operation the same day and was moved to another hospital.
Smerechuk: All in one day?
Mamontov: Yes.
Smerechuk: Did your family know about this?
Mamontov: Yes. That day I remember I called my mother and my mother said, "I know about your situation." I wanted to say that I just broke my hand, that it was nothing special, but my mother knew the situation.
Smerechuk: So after this one operation, were you able then to function normally? To go back to work? You came back to Kyiv, I assume?
Mamontov: Well after my first operation I had three months in a hospital in another city, where I had maybe seven or six operations. After three months I came back home, but was still in a hospital. In this hospital I was able to be with my girl and we thought about our marriage. And when I came back to Kyiv the next day after the operation, I went to the government office and we were married!
Smerechuk: That's a nice story. So what were your plans then? Were you prepared to go back to work and back to civilian life?
Mamontov: My wife helped me with this. In all my moments in life I had really good people in my life. There was an organization, it's a psychological adaptation organization, that was helping me. After that I had studied, so it was a good experience with good people and new stories.
Smerechuk: So you were able to go and study?
Mamontov: Yes I went to the Ukrainian Catholic University for public administration and it was very cool. After that I started working.
Smerechuk: That's a private university that has tuition fees, it's not free. How did you manage that?
Mamontov: Yes it's not a cheap university but it's a very cool university. I wanted to study there, and one American fund, Western NIS Enterprise Fund, helped me and my friends—and Warriors too—and we got to study for free at this University.
Smerechuk: So then what made you decide to go and how did you hear about the Invictus games?
Mamontov: First of all, it was before Ukraine sent in their application (to send a delegation to the games). My volunteer (friend) called me, I remember, and said, "look at this website." This was the Invictus Games website and I remember I saw some videos from other [previous] competitions. I remember crying at this time because it was a very emotional moment.
Smerechuk: So this meant something for you.
Mamontov: Yes it was something… I don't have words to explain it. I remember the organization said. "Write your motivation. What for you is Invictus?" And I remember I wrote the letter and after that people said, "This is Ukraine's first time in the competition!"
Smerechuk: And you got in! Apparently 122 veterans applied to be a competitor for the Ukrainian team and only 30 were accepted. So I guess you must have proven yourself in the initial selection competition. What sports are you competing in?
Mamontov: My sport is cycling and rowing.
Smerechuk: And did you find when you started working with the coaches that it was hard for you, or are you naturally a sporty person?
Mamontov: Well, I had some experience before. I would do skiing, Muay Thai boxing and some sort of tourism. I am a junior instructor.
Smerechuk: You would go through mountains?
Mamotov: Yes I like that. I am a junior instructor for this. But all of these I did for myself and for fun, it was not for competition or medals.
Smerechuk: So what does the Invictus Games mean for you? What is your purpose in participating?
Mamotov: For me its emotions, new experience, meeting new people. It's more than medals, it's higher than a piece of metal.
Smerechuk: So what do you hope to do in Toronto?
Mamotov: Meet with Ukrainian diaspora and with other participants, who have similar experiences to me. I want to know problems that they are experiencing. It is interesting for us.
Smerechuk: In your experience, do you think the Invictus Games can influence people? Do you think they can motivate?
Mamotov: Yes! For example, like me when I was in hard times. Its hard training and you want to finish. You see other guys who are maybe without legs or hands and see their hard work and you're seeing for yourself that it's possible. For me, it's setting an example for people not just a wounded Warrior but it's an example for others.
Smerechuk: So what are your plans then for the future?
Mamotov: To finish my studies and maybe find work in public administration. I don't know I'll maybe start a business with my wife…a café.
Smerechuk: That would be nice!
Mamotov: Yes very interesting.
Smerechuk: Well I'd like to thank you Pavlo for coming in to talk with us. I admire your spirit in going ahead and I wish you and your fellow competitors all the best of luck in the games!
Memotov: Thank you, thank you.
Smerechuk: Thank you. This was Oksana Smerechuk for Ukraine Calling.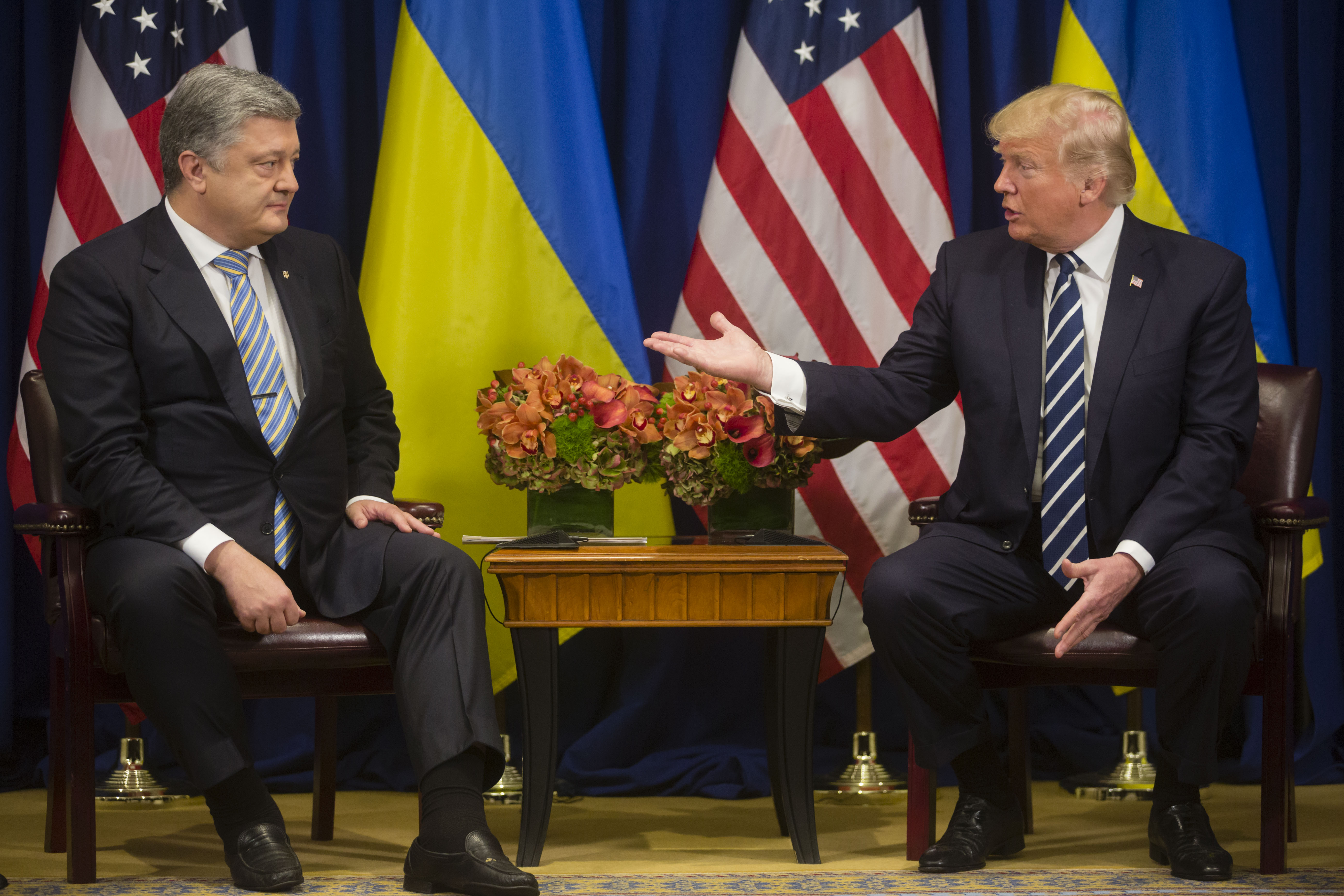 NEWS
Poroshenko in New York
Ukraine's President Poroshenko was in New York this week. He addressed the United Nations General Assembly on Wednesday the 20th. The focus of his speech was the potential UN peacekeeping mission to Ukraine, insisting that the entire war zone be included, and that Russia not be part of the mission. "Peacekeepers should be impartial. There's no place for the aggressor's personnel." Poroshenko also called for a new international group on the Crimea situation. Then went on to other key international issues, like condemning North Korea's nuclear missile launches, reiterating Ukraine's commitment to the Paris climate deal. And asked for international recognition of the Stalin instigated artificial famine in Soviet Ukraine 1932-33, the Holodomor, recognized as a genocide. Here is a link to the entire speech.
During his visit Poroshenko also met with US President Donald Trump, UN Secretary-General António Guterres, and American Business leaders.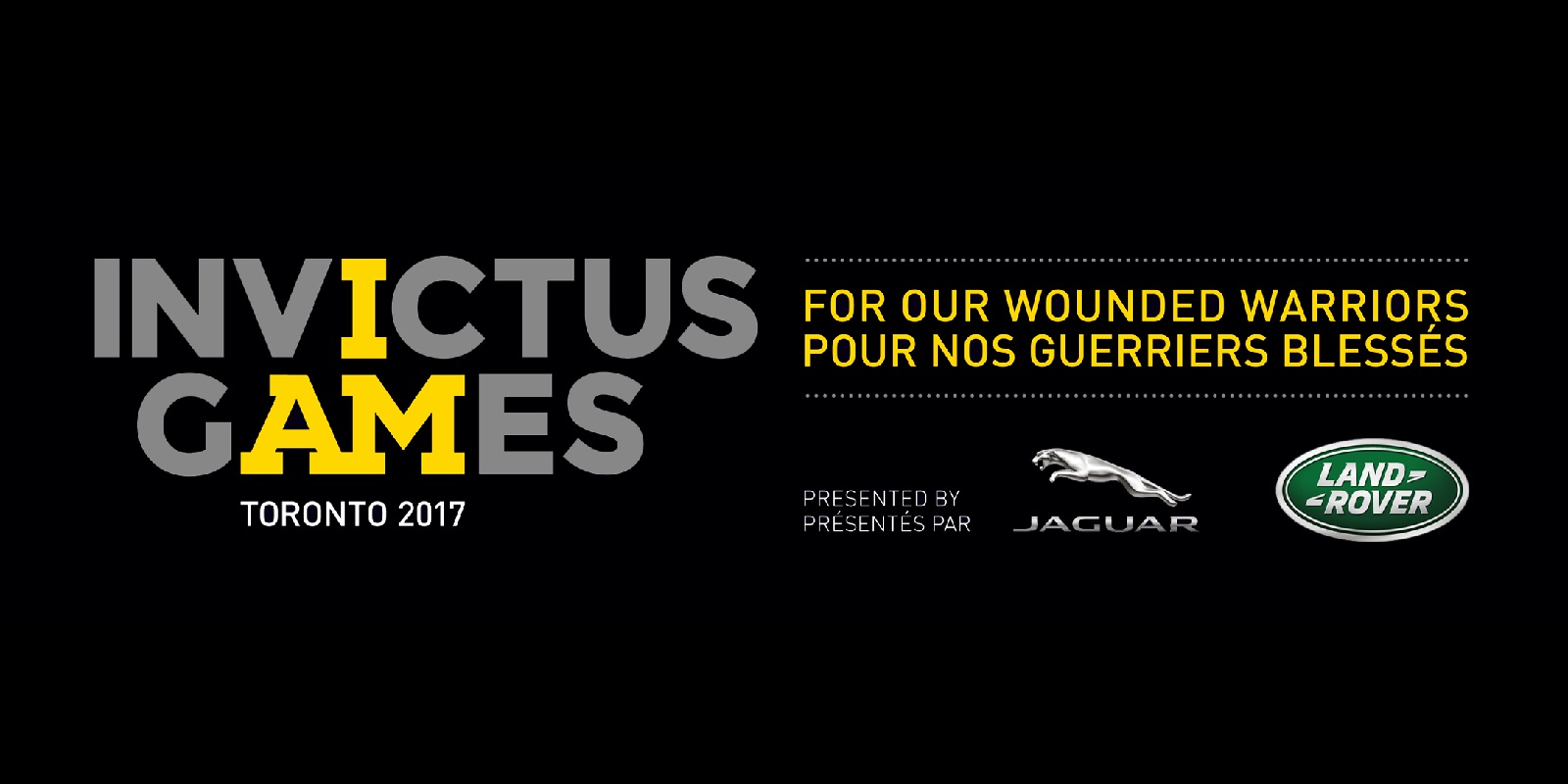 Canada Visit
After New York President Poroshenko heads to Canada for a 2 day working visit, 22-23 September. Canada's Prime Minister Justin Trudeau announced that the two of them would meet on the margins of the Invictus Games to discuss security, and to use Trudeau's words, 'discuss how to strengthen the already robust security and people-to-people connections between Canada and Ukraine.'
Ukraine is one of the 17 countries that will be sending a team to this year's Invictus Games, including the feature guest on our show this week, Pavlo Mamontov. The international event was created by Britain's Prince Harry in 2014. It is an 'international adaptive sporting event for wounded, ill, and injured active duty and veteran service members.' This year they're being held in Toronto, September 23-30th. You can meet the rest of the team and learn more about the games in the links we'll post on our website.
Ukraine Stands to Benefit from Increase in US Defence Spending
This Monday, 18 September, US Senate passed a $700 billion defense policy bill. This is more money that Trump had asked, and Senator McCain had lobbied for. The 1,215-page document sets out policy and funding for a diverse range of defense related issues. According to the New York Times, "It authorizes $500 million to provide security assistance, including weapons, to Ukraine; $100 million to help Baltic nations "deter Russian aggression."
War
The military situation on the frontline in the Donbas remained unchanged over the last week. The ceasefire regime has been constantly interrupted by low-scale armed collisions on different areas of the front. As a result of those collisions, 1 Ukrainian serviceman was killed, 7 wounded.
Meanwhile, from September 14th to September 20th Russia and Belarus were conducting massive military drills Zapad 2017 (West-2017). Those drills caused some concerns among military and political officials of neighboring countries. The Ukrainian Air Force, for instance, was put on alert, and conducted a constant patrol of the border in coordination with the State Border Guard Service. As of now, however, the drills have ended without bringing immediate visible threats to neighboring countries.
Crimea
Reports of human rights violations continue to come out of Crimea. According to Radio Liberty/Radio Free Europe's Crimean Realities Show, Renat Parlamov's home was searched on the morning of 13 September, documents and his computer were confiscated, and he was transferred to Simferopol for questioning, apparently for his religious activities. When released the following day described how he'd been tortured during questioning to his lawyer, Emil Kurbedinov. This week, Parlamov's mother Pakiz was summoned for questioning by the FBS, Russia's Security Services, for 20 September.
Journalist Mykola Semena is due to be sentenced in Simferopol on Friday 22 September. In his articles he wrote that under international law Crimea does not belong to Russia. For that was charged with "public calls for actions violating the territorial integrity" under Article 280.1 of the Russian Criminal Code. The prosecutor is demanding a 3 year suspended sentence. Semena published a statement in his own defense, saying that the court was violating Russian constitution, since Article 29 guarantees the rights of citizens to an opinion and Article 52 forbids restriction of this right.
Economics
Ukraine raised $ billion in bonds on Monday 10 September. This was the first sovereign bond issue since 2015, when the country restructured its debt. The IMF had demanded that Ukraine return to the international money market by selling hard currency bonds. Ukraine's president Poroshenko hailed this as a huge success, saying, "Never before has Ukraine raised such a sum, never has it raised it under a 15-year maturity. This is an unbelievably positive assessment by investors of the reform (programme)." Some pro-reform activists greeted the news with caution, fearing that this might make Ukraine's government less inclined to meet IMF demands. Adrian Karatnycky of the Atlantic Council commented, "Private sector likes what it sees on reforms in Ukraine, unlike IMF, which likes to press forward with laundry lists of sometimes sensible and sometimes insensible and politically insensitive demands.'
Renaming Continues in Kyiv
A Metro station in Kyiv got a new name this week. The stop that used to be called "Petrivka" is now "Pochaina." When it was opened back in 1980, it got named after a Communist Party Official Hryhoriy Petrovs'kyi. A petition by Kyivites got the name changed to a tributary that flows into the Dnipro river. The Kyiv city council also approved another petition. What was the Moscow Bridge is now the North Bridge.
CULTURE
Two exhibits to tell you about this week. One is the largest, or perhaps most complete, collection of Allan Hors'ka's works, in the Dukat Gallery on Reuterska St. in Kyiv. Horska was an artist/activist in the 1960s. She used her art for political as well as artistic statements, was involved in the Ukrainian cultural movement of the 1960s. At age 41 she was killed just outside of Kyiv in 1970. Some report that she was bludgeoned to death by the KGB. Her funeral turned into a mass protest, not a common occurrence in the USSR. Although some of her work was destroyed by the Soviet authorities, other pieces survived. Her paintings are part of the permanent exhibit at the Ukrainian National Museum of Art. But this large collection is now on display until the beginning of October.
Another exhibit opened in Kyiv this week, a retrospective of the artist Anatole Kolomayets called 'Povernenia,' (Return.) It opened at the Taras Shevchenko Museum, and is the first exhibit of the artist who was forced to leave Ukraine during World War II and created his art in the US.
MUSIC
There's a new list of top ten new Ukrainian songs that came out this week in L'viv. One of them is by a band called Teoria Prostoru, which can be translated as Theory of Space. They released their interpretation of a poem by Pavlo Tychyna from 1917, 'Des Nadkhodyla Vesna,' (Spring was coming, somewhere.) It's from his most famous poetry collection, Soniashni Kliarnety (Sunny Clarinets). The video appeared on 16 September, to mark the 50th anniversary of the day the poet passed away. It was filmed in Tychyna's former apartment in central Kyiv, which is now a museum, and Hromadske Radio's Head of the Board Andriy Kulykov plays Tychyna in the video. You can listen to it here, as well as the other nine songs on the list.
LOOKING FORWARD
Ukraine Calling will be back next week with a new show for you. To join our mailing list please write to us at: [email protected] Or just write and let us know what you think. I'm Marta Dyczok for Hromadske Radio. Thanks so much for listening.
Interview transcribed by Larysa Iarovenko and Caroline Gawlik. War by Max Sviezhentsev. Info about Crimea by Elvira Saale. News, Culture and Music by Marta Dyczok. Sound engineer Andriy Izdryk. Web support Kyrylo Loukerenko.
Comments