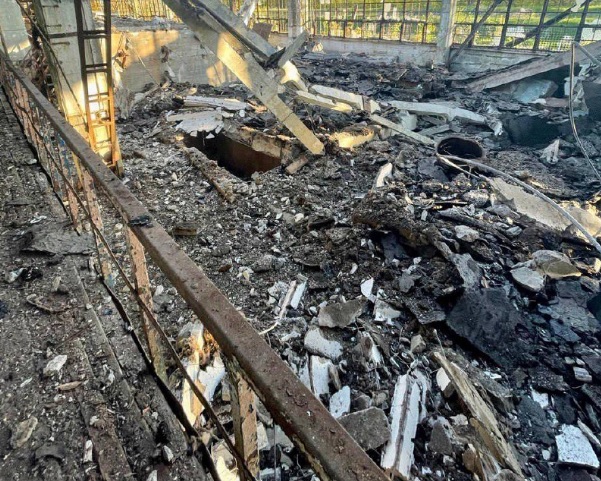 In the Kyiv region, russian occupiers caused more than 1 billion UAH in damage to the village of Moshchun
In the Kyiv region, the Russian occupiers caused damage to the village of Moshchun by UAH 1.1 billion. This is in just one village, announced by the head of projects to support reforms of the Kyiv School of Economics Maxim Nefedov.
«The first result of digitizing images of destruction to assess damage in Moshchun in the Kiev region. SmartFarming and Vkursi Zemli took 562 images from the drones for the orthophoto plan, which allowed damaged.in.ua to assess the damage in terms of individual objects of different categories,» Nefedov wrote.
According to him, before that, all attempts of various international organizations to recognize the damage – it was essentially a «heat map» – such as so many percent of the settlement was destroyed. But the area is one thing, and what is there is quite another.
«Such images allow us to independently confirm the information we collect at the micro level. And some objects are not evaluated in any other way – for example, it is hard to believe that each private house or apartment will be declared individually.

It is also difficult to understand that damage to industrial facilities is simply «upon arrival». Therefore, drones and satellites are very helpful.

As you can see, Moshchun is almost completely destroyed, the estimated damage is about 1.1 billion hryvnias. However, there are a number of facilities that have suffered significantly less, including among the infrastructure. We still have dozens of settlements at work, the next one is Gorenka,» Nefedov wrote.
The village of Moshchun was liberated from Russians on March 21. The Ukrainian military worked in concert, and many enemy equipment was destroyed on the approaches to the settlement.
The Russian troops included not just infantry, but special forces, assault troops, Kadyrov.
Also read
Those mobilized in LNR are armed with rifles from tsarist Russia — military expert
russian occupiers destroyed 154 Ukrainian factories and 1508 educational institutions only in 2 months
russia continues to send conscripts to Ukraine and throw them first into battle, despite its own statements