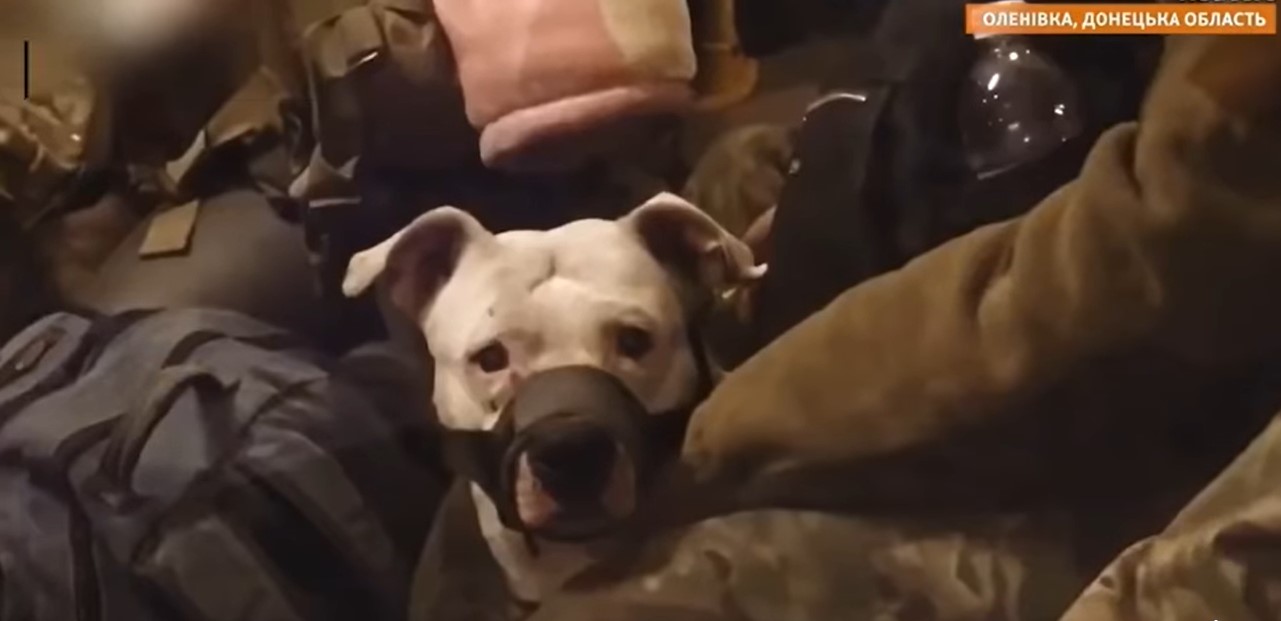 russian occupiers stole a dog from the captured Azovstal defender and presented it to Kadyrov
The Russian occupiers stole the dog of the captured defender of Mariupol and presented it to the head of Chechnya Ramzan Kadyrov.
Russian propagandists showed a video in which they stole a stolen dog from Azovstal as a trophy for Kadyrov. This is a dog named Adik. Kadyrov said the dog would guard his house.
«Adik was and is a full member of our family. He is an extremely kind and active dog who loves his real owners. Adik always flattered himself with ice cream, plain white, ice cream. Despite his menacing appearance, he was always very warm to us. Adik is allergic, he has always eaten strictly, he can not eat certain foods, «- say relatives of the owner.
View this post on Instagram
The dog is very important for his wife, the dog was her consolation, say animal rights activists.
The Russian military blocked Mariupol in early March. During the blockade, more than 20,000 locals died at the hands of the Russian occupiers.
For a long time, the hottest spot in Mariupol was Azovstal, a metallurgical plant. Since the beginning of the blockade, not only Ukrainian servicemen have been on the territory of the plant, but also hundreds of civilians who have been hiding from Russian shelling in the plant's bomb shelters.
On May 7, Iryna Vereshchuk, Minister for the Reintegration of the Temporarily Occupied Territories, said that all civilian women, children, and the elderly had been evacuated from Azovstal. The military of the Armed Forces remained there.
Defenders of Mariupol asked for extraction. Hundreds of wounded soldiers remained on the territory of the plant.
On May 16, wounded soldiers were evacuated. 53 severely wounded defenders were evacuated to a medical facility in temporarily occupied Novoazovsk. Another 211 were taken to the temporarily occupied Olenivka in the Donetsk region.
An exchange is needed to return the Azovstal troops home.
Also Read
Why does russia fear the Azov Regiment?
«They didn't need them, I took them myself»: russian occupier told his brother about the loot in the Ukrainian house
SBU: russian invaders trying to find any way to escape the war with Ukraine – even apply for marriage registration