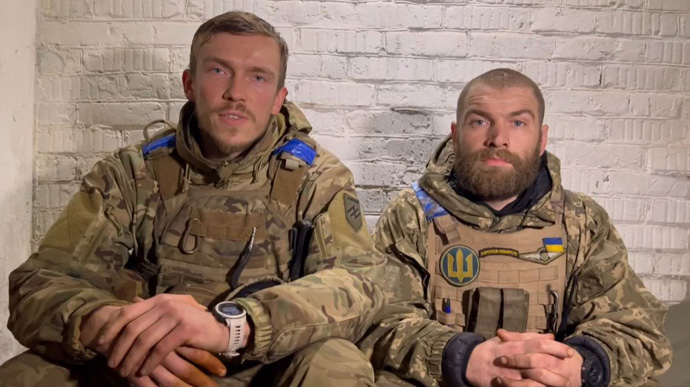 Fighters of Azov Regiment are scattered on a pre-trial detention center far from the international human rights activists – Dmitry Snegiryov
Fighters of Azov Regiment are scattered on a pre-trial detention center far from the international human rights activists – Dmitry Snegiryov
The guest is military expert Dmytro Snegiryov.
Dmitry Snegirev: Russian propaganda positions Azov Regiment fighters as members of a terrorist organization. It is no coincidence that the Russian State Duma has made statements that the option of exchanging Azov Regiment fighters is impossible.
At the same time, the Supreme Court of the Russian Federation accepted the case of recognizing the Azov Regiment as a terrorist organization. Well, the third state institution that launched an information attack on the Azov fighters was the Investigative Committee of the Russian Federation, which launched a series of criminal proceedings against the fighters of the Azov Regiment.
That is, this whole set of data, the simultaneity of statements and mass reports in the Russian media, the presence of the target audience, speaks of the military and political leadership of our country. Accordingly, a wide range of sections of the Ukrainian population, primarily soldiers of the Azov Regiment, gives reason to believe that we are dealing with an information psychological operation (IPSO) of the Russian Federation.
The main message of this operation is to throw into Ukrainian society the thesis about the impossibility of exchanging soldiers of the Azov Regiment, respectively, the inability of the central political leadership (respectively, the President of Ukraine) to influence these processes.
Moreover, the thesis of so-called «betrayal» will be promoted.
This is a very painful topic for Ukrainian society, and, accordingly, Russia has not accidentally chosen Azov fighters as one of its leading goals. At the same time, the DNR began proceedings to establish a so-called «international tribunal.»
At the same time, the thesis about the participation of foreign mercenaries in the ranks of the Azov Regiment is unfolding. And it is no coincidence that yesterday there was a report that the so-called DNR court handed down the death sentence to three foreign citizens, soldiers of the Azov Regiment. Apparently, according to the so-called «DNR Supreme Court», they were members of a «terrorist organization».
On the example of three foreigners, algorithms for conducting ISO are being developed.
It is significant that these panic sentiments began to actively spread in the Ukrainian media, and it is significant that they were picked up by so-called «useful idiots». People who, whether out of useful interests or unaware of the possible consequences of their actions, are in fact spreading hostile narratives.
According to Prava Sprava, about 100 soldiers of the Azov Regiment have been transferred to the Ryazan pre-trial detention center. The point is that they are scattered in pre-trial detention centers throughout Russia to prevent contact with the fighters, to prevent access to them by international institutions such as the Red Cross and others who care for the fate of prisoners.
Listen to the whole conversation in the attached audio file
When reprinting materials from the site hromadske.radio, be sure to place hyperlinks to the material and indicate the full name of the media – «Public Radio». References and titles should be at least the second paragraph of the text
Also Read
Poland has signed one of the largest arms contracts in 30 years – with Ukraine
«They didn't need them, I took them myself»: russian occupier told his brother about the loot in the Ukrainian house
SBU: russian invaders trying to find any way to escape the war with Ukraine – even apply for marriage registration