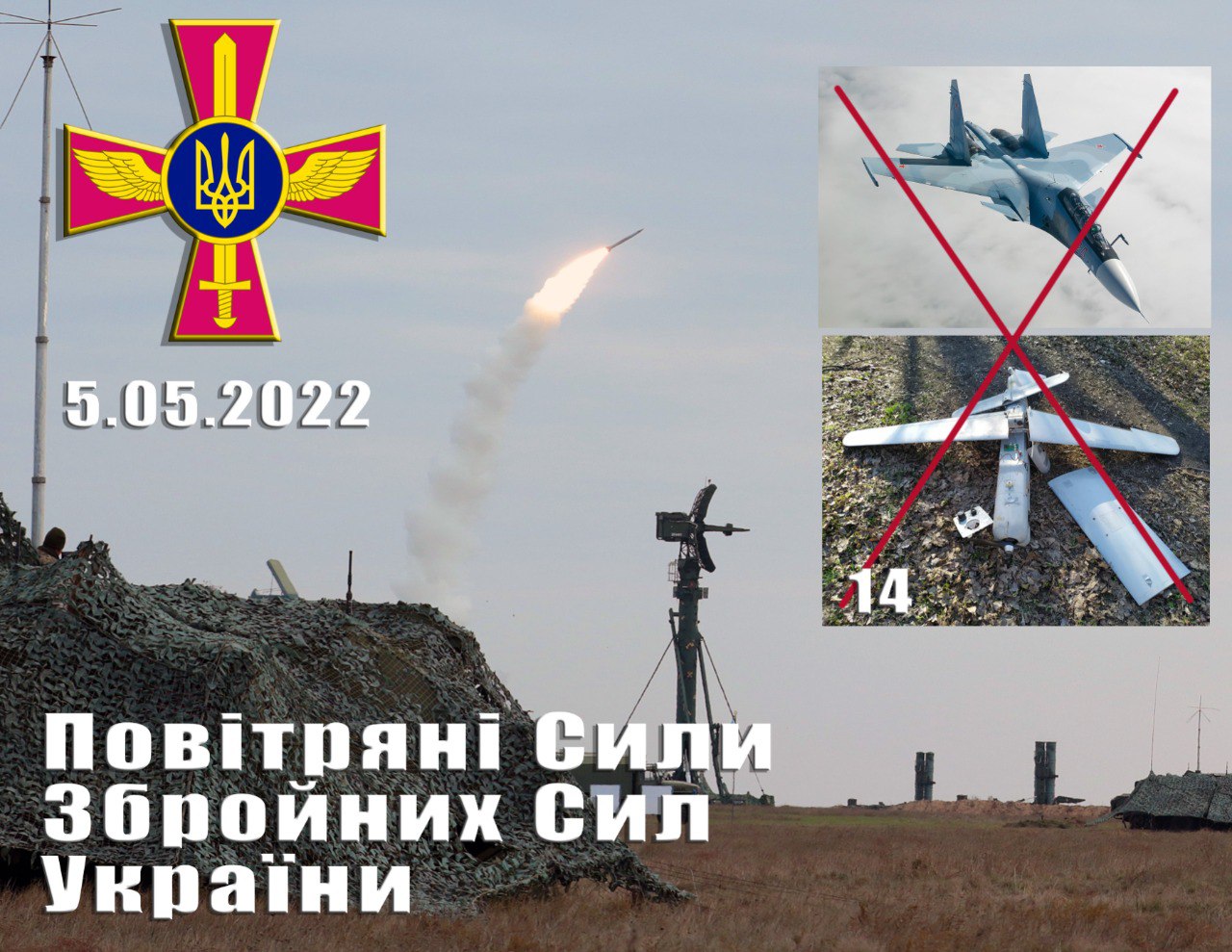 On May 5 the Armed Forces of Ukraine shot down 14 russian drones as well as Su-30CM fighter
Enemy combat aircraft continue to operate at a distance, without entering the airspace controlled by the Armed Forces. On May 5, the air defenses of the Air Force and the Ukrainian Armed Forces struck at least 15 Russian air targets, reported the Command of the Armed Forces of Ukraine.
There were 14 Orlan drones and one plane and a Su-30cm fighter shoot down.